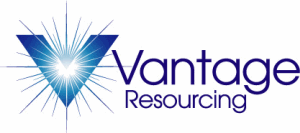 Assistant Buyer - Vantage Resourcing Ltd
Sutton Coldfield, MID B721AE
Assistant Buyer 
Sutton Coldfield 
Job Type – Permanent
Salary - £30,000 - £35,000
Pension – Auto enrolment
Working hours – 8.00am till 4:30pm, Monday to Friday
Holidays- 25 day's plus Bank Holidays
Vantage Resourcing are recruiting for a Buyer based in Sutton Coldfield on behalf of our client, who are one of the leading providers of furniture in the retail sector.
Job Brief:
•The Buyer is responsible for defining the products that we sell, the price we sell at, and the creation of the category strategy.
•The Buyer needs to understand the chosen market, trends, competitors and range creation.
•To be able to negotiate the best prices/terms possible.
•Manage and implement the category strategy, maximising sales and profitability
•Source relevant products in line with the Product strategy
•Source an appropriate vendor base at the lowest cost.
•Strong business acumen and highly results focused.

Experience:
•The Buyer must have a minimum 2+ year's relevant retail buying experience.
•Proven track record of results delivery and achieving financial targets.
•Strong negotiation and influencing skills; able to close deals.
•Energy, enthusiasm and drive to deliver results.
•Strong analysis and decision-making ability.
•Diverse sourcing experience
•Ecommerce experience preferred

Skills: 
•The Buyer needs to be organised.
•Strong analytical skills.
•Have Creativity.
•The ability to recognise future trends.
•Excellent commercial awareness.
•Communication preseantion and negotiation skills.
•Ability to make decisions under pressure.

Character: 
•The Buyer is an example of our clients values:
•The Buyer is the catalyst of a Product centric business
•Embrace their 'Why' culture – People don't buy what we do, they buy why we do it
•Driven to make it succeed
•Quick to take action
•Driven by the love of product and customer
•Understands and owns the customer journey
•They are organised. They are analytical. They love product.
•They monitor execution. They adapt quickly. They learn from others and adapt good ideas with pride.
•They work as part of the overall team
•They are outward going. They radiate energy. They enjoy having fun and bringing that to everything they do.

If this role would be of interest, please contact Max Levenger on 07903 484 888 or alternatively email your CV to recruitment@vantageresourcing.co.uk
25,000.00 - 28,000.00 per year