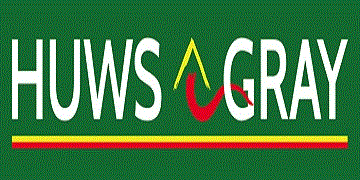 Assistant Branch Manager - Huws Gray
Woodford, NW SK71PL
Exciting new opportunity not to be missed! Huws Gray is currently looking for an experienced Assistant Branch Manager from within the Building and Construction industry for our successful builder's merchant in Woodford. We offer a very competitive basic salary depending on attitude and experience plus a lucrative bonus based on results which will be discussed in interview.
Closing date: 29th June 2020
Who are we?
Huws Gray are a fast-growing company and since our formation in 1990, we have developed from a single branch of 5 staff in Anglesey to over 70 branches with over 900 staff. Including our Head Office in Anglesey we currently stretch from Hay-on-Wye in Herefordshire up to Penrith in Cumbria and across to Derby in the Midlands. ~

Following on from the recent acquisition of the Cambridge based Ridgeons Group, Huws Gray have now expanded their brand to the South East of England, making Huws Gray the UK's largest independent Builders Merchant employing in total over 1800 staff.  Huws Gray recently obtained private equity investment and this investment combined with the continued dynamics within the company has seen Huws Gray's rate of growth increase rapidly and this new position is a consequence of this.
The Assistant Branch Manager Role
you would be working as part of a team, and reporting to the Branch Manager and Area Manager. You would be responsible for providing excellent customer service at all times with other duties such as:
- Assisting the branch to achieve and exceed monthly and annual targets
- Assisting the Branch Manager in dealing with all issues that arise within the branch
- Covering for the Branch Manager in his / her absence
- Recruitment, induction, integration and retention of staff
- Developing your staff in terms of coaching and mentoring
- Effectively managing all branch resources (people, building, machines & vehicles)
- Developing excellent relationships with our suppliers
To become our Assistant Branch Manager you will have the following skills and experience:
- Able to provide multi-task hands-on leadership
- Able to work on your own initiative, but also willing to work as part of a wider team
- Able to allocate and delegate work fairly and effectively
- A good communicator
- Approachable, positive and polite
- Flexible
- Motivated, energetic and passionate about your work
- Able to show a capacity for managing the branch

What will you get in return??
As a valued member within the Huws Gray team  you would be supported by many different teams, all of whom are here to help you in delivering excellent customer sales and service to all our customers, suppliers and colleagues, and in maintaining the company's reputation as an employer of choice.
As an Employer of choice, in return for your commitment, passion and drive Huws Gray will reward you with the following:
- Guaranteed weekly hours
- Competitive rates of pay
- 24 days annual leave in addition to recognised public and bank holidays
- Company attendance and performance bonuses
- Being part of a Saturday morning work rota – working every other Saturday.
- Company pension scheme – in line with auto enrolment.
- Career progression and personal development opportunities
- Being part of a "team" as opposed to just being a number.
- Staff discounts on items purchased from any of our nationwide branches
- Enjoying rewards such as annual celebrations, special events and outings as well as paid lunch once a month!
If you feel you have the skills and experience to become our next Assistant Branch Manager then please click 'Apply' today!