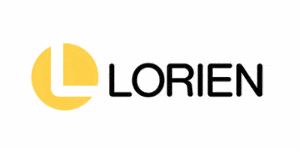 Assistant Accountant - Lorien Resourcing Limited
Telford, MID tf3 4nb
Lorien, on behalf of ReAssure,are looking to recruit a dedicated Assistant Accountant to join theirr team within the Finance (Policyholder Suspense) function.

The position will preferably be based in Telford on a contract basis. This vacancy represents an opportunity to join one of Telford's largest employers, within an ever-changing environment where you will discover the potential to perform and grow.
In this role as Assistant Accountant you will be responsible for applying financial knowledge to assist the Finance Manager and relevant staff both internal and external to the business in all aspects of policyholder suspense and third party deliverables.
Key responsibilities include:
Clearance and reconciliation of complex aged suspense items
Customer support and SLA delivery on the third party arrangements
Support team members during process improvement and change activity
Key skills/experience required:
Communicates effectively, including written and oral presentation
Demonstrates good organisational skills, with an analytical and methodical approach to work
Understands the commercial environment
Knowledge of operation of General Ledger and policy transaction systems including journal preparation and posting
At least 5 years' experience in a Finance department or relevant qualification
Originally founded in 1963, ReAssure is a life and pensions company which buys and administers closed books of business from other companies. Built on a 2000-strong team with a wide range of skills and experience, there's one constant running through the ReAssure business – 'Change'. Join us and you'll have opportunity to drive our growth and progress through your own success.
ReAssure is an equal opportunities employer. We celebrate diversity and are committed to building a team that represents a variety of backgrounds, perspectives, and skills; and creating an inclusive environment for all employees.
£20,000.00 - £25,000.00 per year