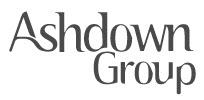 Assistant Accountant - Central London - £30,000 - Ashdown Group
London, London
Assistant Accountant - Central London - £30,000

A hugely successful leading professional services firm, based in the heart of London, are seeking an Assistant Accountant to join their high performing team.

This highly interesting and varied role will sit within a very successful finance department, reporting into the Senior Finance Officer. The primary focus of the role will be accounting for the overseas subsidiary and supporting the London based team as required.

Daily duties will include:

* Preparing monthly balance sheet reconciliations
* Creating payments using online banking and ensuring successful payment to suppliers
* Checking monthly GST returns and arranging payments and organising the return of any excess funds
* Working with the Senior Finance Officer to provide insights and monthly analysis
* Managing the stock inventory, reporting on movements covering quarterly forecasts
* Running additional ad hoc duties as requires

To secure this role, it is absolutely essential that you are a highly confident communicator who is incredibly motivated to take that next step in their career and support senior management in this highly diverse position.

The starting salary for this role is between; £25,000 - £30,000 depending on experience. If you feel you have the experience, skills and ambition to join this driven and high performing team, then please apply as described below.

The Ashdown Group Ltd acts as an employment agency in respect of permanent vacancies and as an employment business in respect of temporary vacancies.
£25,000.00 - £30,000.00 per year