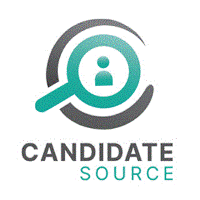 Artworker - Candidate Source Ltd
Coventry, MID CV12GT
A global, full service, face-to-face live events marketing partner is looking for an Artworker to join its team in Coventry. They create some of the most incredible events in the world – think events, sales conferences and exhibitions of all sizes. 

From initial strategy and show-stopping audiovisual to insightful measurement – and every detail in between – they bring brands to life! Their mission is to create memorable event experiences and they count on their talented employees around the world to help them achieve it.  

As an Artworker, your responsibilities will include:


Generating artwork from clients requirements (mainly image placements and text changes) which will then be proofed and made print-ready.
Carrying out pre-flighting on customer-supplied artwork within 2 working days.
Creating and sending print-ready files to the production process, ensuring all files are correctly filed within the agreed file formats for each job.
Understanding and helping the development of the use of I-Cut within the studio environment.
Researching subject matters, including products and clients.
Planning out spaces effectively to include all requested elements with consideration of traffic flow.
Setting up of graphic layouts in adherence to brand guidelines.
Liaising with the production department on all aspects of the studio function.
Participating in the Company's sustainability initiative and ensuring your actions reflect the standards of this policy; reuse, recycle and replenish.
To be a successful Artworker, you will have the following skills and experiences:
An Art and Design related college qualification or equivalent.
Knowledge of design software such as Adobe Creative Suite Knowledge is beneficial as is knowledge of Microsoft Word and Excel.
The ability to work in a fast-paced environment whilst managing your workload to meet deadlines.
The ability to work collaboratively with fellow graphic's team members as well as project managers and shop floor.

As an Artworker, you will be working 40 hours per week, 5 days out of 5, typically between the hours 08:30-17:00 (with 30 minutes unpaid lunch and 2 x 15-minute breaks). Flexibility is needed as you may be required to work evenings, additional days and weekends during busy periods in order to meet the demands of the business. 

In return, an Artworker will receive a salary of up to £28,000 per annum depending on experience, wellness/employee assistance programmes, community involvement opportunities, 25 days holiday plus bank holidays, life insurance, childcare vouchers and a cycle to work scheme! 

To apply for this Artworker's role, please click apply online and upload an updated copy of your CV.

Candidate Source Ltd is an advertising agency. Once you have submitted your application it will be passed to the third party Recruiter who is responsible for processing your application. This will include holding and sharing your personal data, our legal basis for this is legitimate interest subject to your declared interest in a job. Our privacy policy can be found on our website and we can be contacted to confirm who your application has been forwarded to.
£28,000.00 - £28,000.00 per year
Benefits: