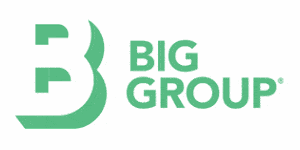 Art Director - Big Group
London, London W114NS
Big Group has an exceptional opportunity available for a highly talented Art Director to join the Creative team based at our offices in London. You will join us on a 6 month fixed term contract and in return, you will receive a competitive salary of £45,000 - £55,000 per annum depending on experience plus excellent benefits.
We are an integrated creative marketing and communications agency, helping our clients connect, engage, and sustain meaningful relationships with their customers. We have developed a deep understanding of the complexities involved in working with multiple stakeholders and partners in global brands, and brands that aspire to have international reach.
As an integrated agency, we provide the ideal environment for collaborators who enjoy working across teams to create something great. You'll have the chance to lead and share your ideas with a creatively driven team and work on a broad range of projects producing truly integrated and effective campaigns.
Some of the benefits of joining us include:
- Competitive salary
- Pension
- Flexible working
- Healthcare cash back scheme
- Learning and Development opportunities
About the role:
We are looking for a candidate that demonstrates a true entrepreneurial spirit, who thrives on ideas and is passionate about creativity and client satisfaction. Our successful Art Director will help to act as a bridge between designers, Creative Directors, and other Big Group departments.
The role is a senior lead, reporting into the Executive Creative Director and acting as a catalyst to continue the momentum and drive the creative department forward to new heights.
Key duties and responsibilities of our Art Director:
- Provide guidance and support to the design team, developing their skills and design/creative capabilities
- Leadership across the agency for creative design output and our creative offering
- Work in partnership with our Creative Director to enhance and grow our creative offering
- Provide strong creative design expertise, including Adobe Creative suite
- Digital design and digital creative execution including the ability to create and oversea web design, UX and social media campaign creation and implementation
What we are looking for in our ideal Art Director:
Essential;
- The right talent to demonstrate inspiring creative visions through rationales, scamps and visuals
- A confidence in articulating the rationale behind your thinking and presenting creative work (both internally and client-facing)
- You to have good proficiency in Adobe Creative Suite
- Strong experience of digital design/UX processes
- To possess a good awareness of print processes
- 5-7 years' experience, preferably from an integrated agency background
- Experience in leading design projects
- Experience interacting directly with the client
- Be able to deliver campaign ideas incorporating evolving technologies and user experiences by staying close to future trends and insights
- Respectful and honest and able to deliver feedback to all levels
- Experience of leading junior team members
Desirable;
- Experience in briefing developers, tech partners, photographers, illustrators etc and art directing photoshoots.
- Experience with idea generation and storyboarding of video concepts.
- A strong design portfolio including print and digital
This is a new hire in the agency and presents a unique opportunity to define and shape the role, as well as continue to define the quality of design within the agency.
If you would like to be part of this and feel that you have what it takes to join us as our Art Director, why not click 'apply' today? We would love to hear from you!
45,000.00 - 55,000.00 per year