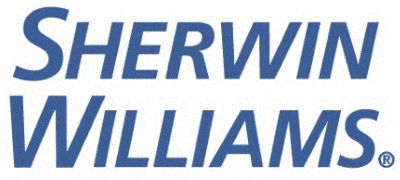 Area Sales Manager - Scotland - The Sherwin-Williams Company
Job Title:  Area Sales Manager - Scotland
Reports to:  UK Sales Manager UK
Mission of the role:
To develop existing accounts and create new business through strategic sales, commercial skills and Sales Excellence techniques. To work with colleagues in the defined geographic area and the wider UK using a system of Key, Opportunity, New & Existing accounts to achieve sales targets. Also to involve Customer Services in the effort ensuring that they are fully informed at all times. To develop business within all market sectors including but not limited to Oil & Gas (Onshore/Offshore/Land Assets/Sub-Sea etc.), Coastal Marine and Steel & Fire.
Responsibilities:
Identify and secure new business in our market areas including Coastal Marine, Oil and Gas, Steel & Fire.
Produce a SherPlan (business plan) to develop and deliver maximum sales, volumes and profit
Visiting key, opportunity, new & existing accounts in line with SherPlan, providing detailed numbers, market and customer information during quarterly reviews
Support, adopt and utilize Saleseforce.com as part of your daily activities ensuring visibility of project/customer information
Prepare and perform detailed presentations to internal and external personnel when appropriate - sometimes at Board level
Actively partake in the annual Appraisal process and any ongoing reviews
Establish and build strong relationships with external and internal partners (CST, GSC, TSD, FEET etc.)
Negotiate term contracts for supplies ensuring all documentation is signed, accepted and filed correctly
Negotiate price increases as advised by the business ensuring all relevant targets are met
Handle potential customer complaints and mitigate claims ensuring closure to satisfaction of both parts
Provide advice on paint systems and our product line in conjunction with latest company policy
Understand the needs of our customers and translate those into cost effective specifications
Organising Customers trials in association with Technical Service Department
Provide advanced product forecasting working closely with Customer Service/Global Supply Chain and provide monthly updates
Ensure a sound product mix is supplied in order to meet budged, increase margins and profitability
Liase with colleagues in Customer Service to develop existing customer relationships
Ensure all internal reporting is completed in a timely fashion with correct information - namely SalesForce, Monthly Reports, Sherplan, Appraisals, Concur etc. maintaining accurate records and files
To encourage and develop a team culture both within own team and across the Company
Enable and deliver effective training & development for individuals and the team
Ensure a proactive approach to the implementation of all H&S and security requirements
Produce servicing plans for new and existing business, analyzing market trends, identify opportunities and threats
Ongoing SWOT analysis and any budgetary adjustments that may be necessary
Provide monthly update report on progress, losses, market conditions and competitor activity
Work with the project development team to ensure the region is in the place to secure all available projects
Qualifications/ Experience:
Degree desirable
Ideally hold Offshore Survival certification
Ideally experience in the development of Intumescent coatings, tank linings or anti-fouling's
Knowledge:
In depth knowledge of intumescent coatings (Cellulosic/Hydrocarbon), Tank Linings, High Heat technologies etc and be familiar with Steel & Fire, Oil & Gas, Coastal Marine market segments.
Personal Qualities and Behaviors:
Proactive and positive
Team player
Focus on results
WELCOME TO SHERWIN-WILLIAMS
Sherwin-Williams is the largest paints and coatings company in the world. With $18 billion in sales, more than 4,100 stores, and 140 manufacturing and distribution centers worldwide. Our 60,000 employees across the globe are diverse, innovative and passionate. With a variety of rewarding and challenging opportunities, Sherwin-Williams is a great place to launch and grow a career. Find yours and join us today.
At Sherwin-Williams, we're proud of the company we keep — our family of loyal employees. To learn about our company and our culture go to Sherwin.com/careers.
Who we are:-
Basic Qualification:
Please note you will need the existing right to work in the country you apply for. Sherwin-Williams is unable to sponsor work permits or visas.
Equal Opportunity
An equal opportunity employer, all qualified applicants will receive consideration for employment and will not be discriminated against based on race, colour, religion or belief, gender, sexual orientation, gender identity, ethnic or national origin, disability, age pregnancy or maternity, marital or civil partner status, or any other consideration prohibited by law.
#LI-BR1
Additional Information: