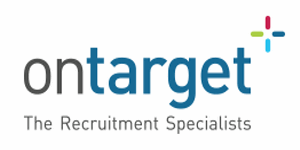 Area Sales Manager - Passionate Food Sales - Engineering
Oxford, HC
The Company:
•Very Well known, highly regarded name in the market looking to further expand the team with an Area Sales Manager
•Specialise in selling a variety of food products into the HORECA sector
•Excellent reputation for quality and service with customers globally
•Recognised by chefs and business owners as being the leading supplier in the UK
•My client offers a structured career path with large rewards for driven staff who wish to progress within their career

The Role:
Area Sales Manager
•Selling the complete portfolio of quality food products.
•Including ambient, chilled and frozen food products, spirits, meat, snacks, drinks and cleaning / janitorial supplies.
•Selling into pubs, restaurants, cafés, delis, hotels, independents, golf courses, spas etc.
•Accessing an existing database of clients and forging your own new relationships within this industry.
•You will be able to run targeted searches on a CRM system to identify opportunities in the area.
•4 days a week on the road with one day admin at the office.

The Ideal Person:
•Somebody with drive and enthusiasm, looking to better themselves and progress in their career.
•Food sales experience is not necessary however; you must be a true foodie i.e. passionate and enthusiastic about food, experienced cooking / catering in a professional environment.
•Able to provide a consultative service for clients, asking questions to identify customer needs.
•A Self-sufficient sales person who can think for themselves.

Consultant: Sophie Harris
Email: sophieh@otrsales.co.uk
Tel no. 0208 397 4114
Candidates must be eligible to work and live in the UK.
About On Target
At On Target, we specialise in sales, technical and commercial jobs in the Engineering, Construction, Building Services, Medical & Scientific, and Commercial & Industrial Solutions sectors, enabling our consultants to become experts in their market sector. We place all levels of personnel, up to Director across the UK and internationally.
£30,000.00 - £30,000.00 per year
Benefits