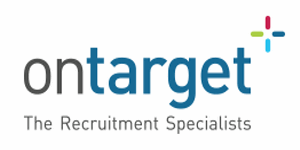 Area Sales Manager - Orthopaedic and Rehabilitation - On Target Recruitment Ltd
Birmingham, MID B12NH


The Company:


A fantastic opportunity to gain exposure to multiple departments within a hospital.


A market leader of orthopaedic and rehabilitation products.


Well-established and seeing good levels of growth.




The Role:


The main element of the role as the new Area Sales Manager is to sell the entire portfolio of products into multiple areas within NHS and Private Hospitals.


This is a catalogue of around 10000 products (MAINLY PHYSIOTHERAPY, ORTHOPAEDIC AND REHABILITATION PRODUCTS) : but you will focus on 8-10 products in the main.


This is a strategic, cost saving sell - there will be a mix of working with and selling to procurement, fracture clinics, clinicians, physiotherapists, occupational therapists etc. 100% NHS.


A fantastic opportunity to gain exposure too and gather contacts with multiple areas within a hospital.




The Ideal Person:


Ideally you will have NHS sales experience/NHS selling to procurement and clinicians - 2 years NHS sales perhaps consumables sales people would be good or someone from a medical catalogue type sales background selling into multiple areas within a hospital environment.


Ideally you will come with good experience dealing with procurement and pricing and support selling features and benefits etc.


Please do also apply if you are an Occupational Therapist and/or Physiotherapist/sports science or anatomy Graduate with some commercial experience within sales or done some shadowing.


You will be driven, passionate, trustworthy and enthusiastic.




Consultant: Rio Barclay

Email: riob@otrsales.co.uk

Tel no. 0208 397 4114

Candidates must be eligible to work and live in the UK.



About On Target

At On Target, we specialise in sales, technical and commercial jobs in the Engineering, Construction, Building Services, Medical & Scientific, and Commercial & Industrial Solutions sectors, enabling our consultants to become experts in their market sector. We place all levels of personnel, up to Director across the UK and internationally.
£30,000.00 - £40,000.00 per year
£3750 per quarter + extra bonus + Benefits