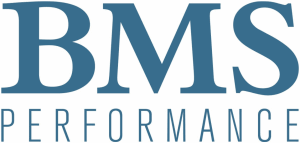 Area Sales Manager - Industrial Tools - BMS
Manchester, NW M228JW
Quality engineered industrial power tools
Exciting expansion phase for this manufacturer
1st class employer - progression options as the business grows


THE ROLE: The role of Area Sales Manager in the North West region has the responsibility of selling a range of specialist premium industrial tools, through a network of specialist distributors and buying groups - at a regional and national level, dealing with Branch Managers, Sales Teams, Purchasing departments, this exciting sales position is split between new business development and account management, with 70% of your time focused on account growth from existing client relationships.

THE PERSON:

Sales experience in the industrial sector, ideally having sold to or for an industrial distributor
Enjoy demonstrating products, as well as selling
Personable, autonomous, self-starters will fit in well here

THE COMPANY: This manufacturer is renowned for excellence of quality of products, boasting a trading history dating back well over a hundred years. They are expanding rapidly, their growth in part down to the wide array of specialist products they offer. If this sounds like the type of company that you would like to join, then we would love to hear from you!

THE PACKAGE FOR AREA SALES MANAGER:

Salary: £35,000
Commission: 15% Bonus
Company Van - VW Transporter
Benefits - Pension, Laptop, I-Phone, 25 days' holiday + bank holidays



LOCATION: North West of England, North Wales - Manchester, Liverpool, Blackpool, Preston, Blackburn, Burnley, Bury, Bolton, Oldham, Rochdale, Wigan, Southport, Stockport, Altrincham, Warrington, Chester, Northwich, Crewe, Macclesfield, Stoke-on-Trent

REF: JN 157609

BMS specialises in sales recruitment. We'll enable you to develop your career. At the heart of our approach is listening. Getting to know you, your skills, experiences and most importantly what you want from your career.

By meeting candidates face to face we are in the unique position of understanding exactly what you are looking for in your next step, as well as taking the time to fully get to know you so we are able to represent you accurately to our clients. This results in a higher quality of interviews that are not only relevant to your experience but also character.

up to 35,000 per year
plus 15% Bonus, + Company Van,