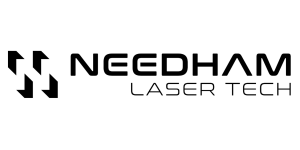 Area Sales Manager – Laser Marking Technologies - Needham Laser Technologies
Stoke-on-Trent, MID ST4 2AA
Area Sales Manager – Laser Marking Technologies (OTE c£100K)
Field Based (with visits to our Whitchurch office)

If you're a passionate sales management professional with a strong customer focus, this is an amazing opportunity to take on a highly lucrative role with a growing, ambitious business.

About Us

We are Needham Laser Technologies, a market-leading manufacturer of industrial laser systems. We are dedicated to building innovative, cutting-edge systems that offer reliability, durability and affordability.

Since 1962, we have seen a significant transformation to the business landscape, but our family-owned business remains true to its heritage. We are committed to building long-term and prosperous relationships with our customers and partners, together with a dedication to our employees and our community.

We are currently looking for an Area Sales Manager to join our team.

The Benefits

- Base salary of £30,000 per annum
- Commission (OTE circa £100,000 – we pay up to 5% commission on sales, with a typical laser selling for £18,000)
- Company car
- Pension
- Excellent career opportunities
- Qualified leads from the Marketing Team

This is a brilliant opportunity to make your mark in an exciting role offering plenty of rewards for those with drive and passion.

You will have the chance to play a critical role in our ongoing success and take the reins from our MD, who has stepped in to manage our sales in recent months. If you embody our values, can build relationships with prospects and customers and bring a laser-like focus (sorry) to the table, you can expect to take home some big rewards.

As a rapidly growing, family-run business, we are committed to providing a supportive work environment where staff can be proud of their achievements and realise their goals. If you are ready to join a successful, forward-thinking business that will value your skills and reward your hard work, we want to hear from you.

The Role

As the Area Sales Manager, you will maximise sales of our high-quality sales solutions.

You'll support the development and delivery of commercial and sales strategies to drive the business forward in terms of growth, revenue and profits.

Taking a hands-on, consultative approach to sales, you'll convert qualified sales leads into new business and ensure targets, budgets and KPIs are achieved and exceeded.

Specifically, you will:

- Develop relationships with customers and grow existing accounts
- Demonstrate products with the support of our Technical Team
- Provide excellent after-sales support and service
- Identify opportunities to expand our product range and target markets

About You

To join us as an Area Sales Manager, you will need:

- At least five years' experience in a customer-facing sales management role
- Experience of all aspects of managing sales, from prospecting to contract negotiation
- Proven experience in developing prospects into customers
- A track record of dealing with C-suite executives
- Strong MS Word, Excel, PowerPoint, Access and Outlook skills
- An awareness of sales database packages such as HubSpot
- To be a natural relationship builder who understands both customers and markets
- A degree (or equivalent)

Knowledge of laser marking applications and market trends would be beneficial to your application. Experience of capital equipment sales would also be an advantage.

Other organisations may call this role Field Sales Manager, Regional Sales Manager, Territory Sales Manager, Sales Manager, Technical Sales Manager, BDM, or Business Development Manager.

Webrecruit and Needham Laser Technologies are equal opportunities employers, value diversity and are strongly committed to providing equal employment opportunities for all employees and all applicants for employment. Equal opportunities are the only acceptable way to conduct business and we believe that the more inclusive our environments are, the better our work will be.

So, if you're seeking your next challenge as an Area Sales Manager, please apply via the button shown. This vacancy is being advertised by Webrecruit. The services advertised by Webrecruit are those of an Employment Agency.
starting at 30,000.00 per year
Base salary of £30,000 per annum