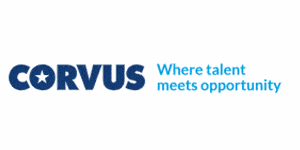 Architect / Project Manager - CORVUS RECRUITMENT LTD
Belfast, N Ireland BT1
Architect/ Project Manager (Architectural Practice Belfast) neg dependent on experience
Maybe you dont remember Belfast circa 1980-1990 (or maybe we are of the same vintage ;)) but it was a very different place architecturally than it is today.
Our changing skyline is in no small part thanks to our local home-grown talent and this practice has very much been part of this process.
If you are an Architect or Project Manager with NEC3 experience this award-winning practice will offer you a diverse project portfolio to work on. They are involved in Healthcare, Education, Leisure, Social Housing, and Hospitality as well as various Residential works. People who join them stay a long time. Youll see a very clear progression route and enjoy a collaborative friendly, flexible team environment. You will be experienced in construction project management and have a strong understanding of contract law. Youll also be good with clients and enjoy building relationships.
In this role, you will be given the freedom to manage your own work but also have the ear and support of your Director. If you think the time might be right for a change or you just want to find out more before committing then get in touch on 07903037234 in confidence.
£35,000.00 - £45,000.00 per year