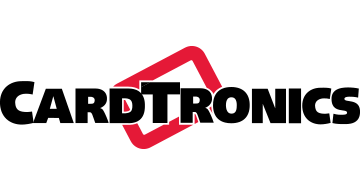 APS Service Delivery Executive (Fixed Term) - CARDTRONICS UK LIMITED
Bradford, Yorkshire BD11EE
APS Service Delivery Executive (Fixed Term)
Bradford– £7,971 per annum – 16 hours per week.
What is the role of an APS Service Delivery Executive?

The role of APS Service Delivery Executive is to provide excellent service and support to our 3rd party customers and field based engineers. Manage the daily call handling of engineering tickets and tasks accurately and efficiently. Working as part of the service delivery team, the role will ensure the delivery of maximum ATM availability and revenue, focusing on ATM Engineering.

What will I be doing as an APS Service Delivery Executive?
Be a trusted first point of contact to third party services customers, engineering colleagues, Cardtronics Management and cash in transit (CIT) colleagues.
Liaise with all departments internal and external to arrange and delivery all required works requests in a timely and efficient manner
Engineering ticket dispatch and management
Proactively assist field engineering teams to achieve customer/contractual SLAs
Working with Engineering and CIT colleagues to respond to a diverse variety of customer service related queries and ensuring a timely response.
Daily generation of accurate internal and external reports for engineering and CIT services
To support any projects within the business that may impact the team at the instruction of the manager, to attend project meetings and complete tasks that are assigned.
Build strong and trusting working relationships with Engineering and CIT colleagues to ensure excellent customer service.
Complete all training as required to ensure you are fully capable in order that individual performance levels are maximised.
Maintain effective working relationships with internal departments and external providers ensuring all requests are achieved
What Will I Need to Succeed as an APS Service Delivery Executive?
You will need to be able to efficiently manage your workload and time accordingly
Able to provide demonstrable examples of being a strong communicator and being able to effectively communicate with the manager and your team
Competent to a high level on all Microsoft applications, including Excel, Word, Visio, PowerPoint, MapPoint
Occasional travel will be required in this role.
Strong UK Geographical knowledge
A high standard of personal integrity, discretion and tact, maintaining confidentiality where required
Ability to handle pressure and still deliver business objectives
Flexible approach to working patterns
Must be a team player with the ability to work alone
Self-driven and results orientated
Must have strong organisation skills and ability to multi-task
Ability to follow instructions and work to deadlines
Good problem solving with strong analytical skills
Strong communications skills (written and oral at all levels)
Must have a meticulous eye for detail and accuracy
What benefits do I Get In Return?
Salary of £7,971,
96 hours holiday (inclusive of bank holiday)
Workplace Pension
Fantastic Health Shield benefits such as:
Funding support for dental care, optical care, and physiotherapy sessions.
Gym membership discounts.
Employee Assistance Programme with 24/7 counselling service.
Please be advised this is a fixed term position for 6 months.
Who Are We?
We are Cardtronics, the global leader in ATM deployment and management. Since our founding, we've been trusted to provide reliable ATM solutions to businesses throughout the United Kingdom, Europe and North America. We employ our substantial scale and innovation advantages to deliver more transactions to every ATM, to enhance consumer convenience around the corner and across continents, and to enable financial institutions to focus on their customers while we manage their far flung ATM operations.
As the world's largest ATM operator, with more than 20,000 machines across the UK and approximately 230,000, globally, we continue to grow our portfolio into new markets through both organic growth and targeted acquisitions. You will be joining at an incredibly exciting time and the opportunities to progress are defined and achievable.
You may not recognise our name but chances are you will have used our ATMs!!
Apply now
Are you enthusiastic about this job? Send us your CV and a cover letter today by clicking on the Apply button and we will get back to you as soon as possible!
Before submitting your CV into the recruitment process for this role, please ensure you have read our Privacy Notice which can be viewed via the following link http://www.cardtronics-uk.com/contact/privacy.asp. The Privacy Notice sets out how Cardtronics will process any information and in particular any personal data that you provide as part of the recruitment and interview process.
In applying for this vacancy through the submission of your CV to Cardtronics, you are confirming that you have read the Privacy Notice and are fully aware and comfortable with how we will use your data in the course of the recruitment process.
Equal Opportunity Employer
Cardtronics is committed to promoting equal opportunities in employment. All employees and any job applicants will receive equal treatment regardless of age, disability, gender, gender status or reassignment, marital or civil partner status, pregnancy, maternity or paternity, race, colour, nationality, ethnic or national origin, religion or belief, including political beliefs and affiliations, or sexual orientation (Protected Characteristics).
Cardtronics is committed to creating a work environment free of all forms of discrimination, including victimisation, harassment and bullying, where everyone is treated with dignity and respect.
starting at £7,971.00 per year