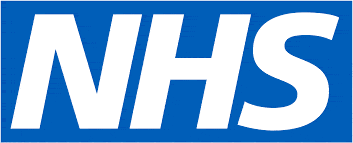 Apprenticeship Emergency Care Assistant - National Health Service
Bristol, SW BS20TZ
Apprenticeship Emergency Care Assistant
Bristol Ambulance
The closing date is 09 August 2020
Job overview
Starting on the 12th of October 2020
We are offering Apprenticeships to individuals keen to progress their career in an ambulance service. This apprenticeship is an excellent opportunity to train as an Emergency Care Assistant over 2-year period.
You will immediately undertake a 6 week clinical training block. Classroom learning will be completed from our Bristol HQ; however, this post is open to candidates who are able to work from any of our current operational bases across Southern England. This programme will give you the opportunity to learn vocational skills by working as part of an operational ambulance service whilst being fully supervised by a qualified practitioner.
Following clinical training, candidates will be put through Blue Light qualification as part of their training; this is a prestigious qualification and we are delighted to be able to develop future emergency service workforce. What we will offer you.
Main duties of the job
Attend case of accident and sudden illness and respond to urgent, special and planned patient transfer requests.
To use advanced driving skills under blue light and normal traffic conditions to respond to emergency and routine calls as required.
To assist a qualified practitioner in the delivery of high quality and effective clinical and personal care and the transportation of patients, selecting and applying appropriate equipment and skills in line with the scope of practice, training prospectus and associated training.
You will have good standard of education with Maths & English GCSE or equivalent.
Any questions or queries, please email recruitment@bristolambulance.co.uk in the first instance.
About us
Bristol Ambulance EMS, founded in the 1970's. We are operational from Bristol- Somerset and as far as Falmouth- Cornwall, Poole- Dorset, Thatcham- West Berkshire.
BAEMS are trusted, reliable and expert in providing a patient-centred independent ambulance service for both the NHS and Private Health Care providers as well as private, individual patient transport.
Job description
Job responsibilities
Successful applicants will embark on a 2-year apprenticeship scheme. Initially staff will attend a 6 week clinical education block followed by clinical placement on Patient Support vehicles in the south west. Staff will then undertake a 4 week emergency driving course allowing them to start working on Emergency ambulances following on road reviews and mentorship. Staff will have regular assessments and reviews to ensure the highest clinical and driving standards. Certification is released upon completion of the 2 year programme and dependant on the successful completion of all assessments and educational reviews.
Main Purpose of Role
Attend case of accident and sudden illness and respond to urgent, special and planned patient transfer requests.
To use advanced driving skills under blue light and normal traffic conditions to respond to emergency and routine calls as required.
To assist a qualified practitioner in the delivery of high quality and effective clinical and personal care and the transportation of patients, selecting and applying appropriate equipment and skills in line with the scope of practice, training prospectus and associated training.
To operate Patient Support Vehicles and deliver a low acuity service to patients requiring urgent admission to acute care, or transfer to a higher level of care.
To carry out allocated operational duties commensurate with the role and responsibilities, supporting the provision of clinical, social and holistic care to patients in a pre-hospital environment, safely and within appropriate level of training and competency
Post holders will present themselves for duty in accordance with the Company dress code and in the uniform provided at all times whilst on duty. They will ensure that they are properly equipped at the start of each duty period.
A high degree of flexibility is essential. It may be necessary for the postholder to move from one environment to the other at short notice to provide cover as required.
They will at all times promote and uphold the Vision and Values of the company and be focussed on delivering the highest quality patient care, improving the working lives of all staff.
Main Tasks and Responsibilities
1.1 To ensure a continuous duty of care to patients, within the level of training and competency of this role, ensuring an appropriate level of monitoring and treatment is maintained and continued until the patient is either discharged or transferred to the care of another healthcare professional.
1.2 To ensure that a clear handover report is provided when the patient is handed into the care of another health professional, this should record all pertinent patient information, in accordance with Trust procedure and that the transfer of patients into the care of others is conducted according to procedure.
1.3 Drive all types of approved ambulance service vehicles under normal and emergency (blue light) circumstances, in accordance with the laid down standards of the service and within road traffic law, taking particular care of the vehicle, its occupants and other road users.
1.4 Carry out general vehicle checks at the start of and during each shift, to ensure the readiness of the vehicle and communications equipment to respond as required. All defects, deficiencies and accident damage must be reported in accordance with Trust procedures.
1.5 Ensure that vehicles are clean and appropriately stocked and refuel them as required.
1.6 Maintain a competent working knowledge of all medical and life support equipment carried on vehicles appropriate to the required skill level and scope of practice.
1.7 Maintain competence in assisting a qualified practitioner in the use of appropriate equipment in line with the scope of practice and associated training.
1.8 Ensure that all procedures used within the scope of practice are consistent with and promote good infection control.
1.9 Ensure that required equipment is stored, transported and cared for so that they are always in good working order.
1.10 Comply with basic scene safety checks and the associated basic risk assessments, working with other healthcare or emergency services staff.
1.11 Support qualified practitioners as directed, in the provision of high quality care.
1.12 Observe patient vital signs using skills and equipment relevant to scope of practice as directed and reporting any changes to the qualified clinician.
1.13 Provide and take relevant information from carers or others at any scene, reporting to qualified practitioner, health care professionals, hospital or other relevant agencies as required.
1.14 Complete appropriate and clear documentation relating to patients attended, work and journeys undertaken in accordance with Trust policies and protocols.
1.15 Maintain a working knowledge of and operate all required types of communication equipment (including radio, telephone and MDTs) in accordance with Trust protocols to convey accurate information about emergency and routine work and patient information to NHS staff and those from other services as appropriate.
1.16 Maintain regular communication with ambulance control to register updates regarding cancellation and mobility requirements.
1.17 Be flexible in attitude to meet the constantly changing nature of care and service delivery.
1.18 Be smart in appearance and courteous at all times to convey a high level of confidence to the public.
1.19 Work with others and use available equipment to ensure the safe manual handling and movement of patients.
1.20 Promote Equality & Diversity and a non discriminatory culture.
1.21 Identify and take action when other peoples behaviour undermines Equality and Diversity.
1.22 To treat everyone with whom you come into contact, with dignity and respect.
1.23 Comply with all Trust policies and procedures as they apply to the post.
1.24 Monitor quality of own work to ensure that the required standards of performance are met.
1.25 Maintain a professional attitude and public image at all times.
1.26 Exercise high levels of courtesy and communication with patients and the public to ensure that clear information is conveyed, maintaining patient confidentiality at all times.
1.27 Listen to comments from key stakeholders (managers, staff etc) and fed back to clinicians or managers as appropriate in order to develop ways in which the service can be improved.
1.28 Good working relationships must be maintained with - qualified practitioners, Emergency control staff, line managers, other healthcare staff, other emergency services staff and public and patient representatives.
1.29 Clean and maintain proper care of any equipment, vehicles and uniform provided by Bristol Ambulance in accordance with current infection control procedures.
1.30 Take responsibility for patients money, valuables and property whilst they are in the care of Bristol Ambulance.
1.31 Because of the nature of the work, this post is exempt from the provision (42) of the rehabilitation of offenders act 1974 (Exemptions) order 1975.
1.32 Undertake learning to ensure that own knowledge and skills are maintained at the required level.
1.33 Participate in regular personal development reviews.
1.34 Undertake required learning and ensure that this is put into practice.
Health and Safety
The post holder would be required to discharge responsibilities as laid down in the Company Policy for Health and Safety Organisation.
In particular all employees must:
Take care of their own Health and Safety and that of any other person who may be affected by their acts or omissions.
Comply with the safe systems of work and the Health and Safety information, instruction, training and supervision provided by the Company.
Attend Health and Safety training sessions.
Use, as required, all personal protective clothing, specified safe systems of work equipment, etc. provided by the employer.
Report and record any unsafe practices, or workplace hazards. Ensure all incidents are promptly recorded in accordance with the Services accident/incident policy.
Promote and encourage health and safe working within the Company.
Carry out regular health & safety site inspections and provide reports as required.
Person Specification
Qualifications
Essential
GCSE or equivalent- grades A to C, to include English and Maths.
Full Driving Licence- maximum 3 point are permitted for some offences
Desirable
Clean driving licence.
D1/C1 category on driving licence.
Institute of Healthcare and Development (IHCD) First Person on Scene Certificate and/or HSE First Aid at Work Certificate.
General knowledge of biological sciences.
Working in a health and/or social care environment in a voluntary or paid capacity.
Experience in a driving role for a care organisation.
Experience
Essential
Experience in dealing with a range of age and social groups.
Experience of working with the general public.
Driving experience
Knowledge and skills
Essential
Effective verbal, listening and written communication skills.
Ability to work under pressure.
Able to handle sensitive situations assertively and tactfully.
Disclosure and Barring Service Check
This post is subject to the Rehabilitation of Offenders Act (Exceptions Order) 1975 and as such it will be necessary for a submission for Disclosure to be made to the Disclosure and Barring Service (formerly known as CRB) to check for any previous criminal convictions.
Employer details
Employer name
Bristol Ambulance
Address
Jacwyn House
1 Kings Park Ave
Bristol
BS2 0TZ
Employer's website