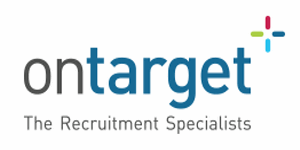 Applications Engineer - On Target Recruitment Ltd
West Midlands, MID DY14SQ
The Company:


Leading manufacturer situated in the West Midlands.


Specialist leader within the Machine & Precision Tools sector.


An exciting range of a high-quality & niche product that continues to innovate and expand.


Genuine path towards career progression.


Exceptional monthly training courses & seminars conducted for staff at all levels of experience.


Great working culture, family-feel and a great atmosphere to work.


Situated in a great location, less than 20 minutes away from the heart of Birmingham, West Midlands.




The Role:


Our client, a leading manufacturer within the Machine & Precision Tooling industry are looking to expand & build on a fantastic 2019.


We are recruiting for an Applications Engineer based out of the head office in the West Midlands.


Your role will be to provide technical advice to both customers and your sales colleagues across the business : both in, Internal and External Sales.


Required to stay on top of a range of equipment and products such as Drilling Tools, Metal Cutting Tools & Boring Tools along with getting involved in quotations and price fluctuations.


The first 12 months you will be working closely with market experts getting a good feel for the products and equipment.


Although you will be based out of the head office, in time, you will be required to travel Nationwide to be present in sales meetings with your colleagues, providing technical support in order to assist with the closing of sales deals.


Presentation and Communication skills are essential to success in this role as you will be involved in providing presentations on the business and demonstrating to new prospective customers who equipment works and operates.




The Ideal Person:


To be considered for this fantastic opportunity today, you must have CNC Setting OR Programming experience.


Will be open to considering candidates who are based on the Shop floor who would like to get off the tools.


You will need to be technically-minded with a solution-driven work ethic.


Client will also consider candidates who have worked in Internal Sales, Applications Engineering or Field Sales.


Based in the West Midlands and happy to travel occasionally across the UK.


Full UK Driving Licence required




Consultant: Jordan Nylander

Email: JordanN@otrsales.co.uk

Tel no. 0208 397 4114

Candidates must be eligible to work and live in the UK.



About On Target

At On Target, we specialise in sales, technical and commercial jobs in the Engineering, Construction, Building Services, Medical & Scientific, and Commercial & Industrial Solutions sectors, enabling our consultants to become experts in their market sector. We place all levels of personnel, up to Director across the UK and internationally.
£28,000.00 - £30,000.00 per year
Pension Contribution, Healthcare plus benefits