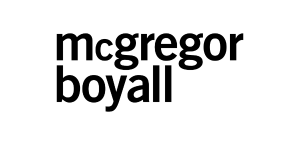 Application Support Analyst (Payments/ Linux/ Swift) - Inv Bank - McGregor Boyall
City of London, London

I am currently looking for a Application Support Analyst (MTS/ Linux/ Swift/ Payments) to join a top investment bank based in London. The role will be a permanent role and will be working on a new project within the business.


Key Roles & Responsibilities


SME for MTS (Money Transfer System) to provide all-lines (1st-3rd) BAU support to the Cash business.
Change coordination and implementation.
Adhere to Change Control and Fault Reporting Procedures.
Audit, Risk and Control engagement.
Own and execute BCP/DR exercise for MTS
Performance/stability reviews/improvements.
Service Improvement Plans.
Major incident management.
Own and implement strategic initiatives across MTS consistent with rest of the function




Skills Required


Experienced Application Support Analyst
Banking/Finance Industry experience essential.
Strong experience supporting payment systems
Strong experience working with Unix
Strong technical skills on MQ, Oracle, WebServices, Swift and Java
Knowledge of monitoring & job scheduling tools (e.g. ITRS, BMC & Control-M)
Knowledge of the MTS/ ACE / Pelican / Prognosis a strong advantage.


Location - London

Role - Permanent

Salary - £60,000 - £75,000

If you feel like you are a strong match for my requirements, please send me over an updated copy of your CV and I will get back in touch.

Many thanks,

Jamie


McGregor Boyall is an equal opportunity employer and do not discriminate on any grounds.