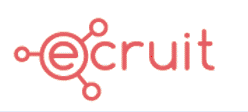 App / Web Developer - DG Partnership
Lurgashall, Southern
App / Web Developer – circa £22k to £30k DOE – Lurgashall, Sussex
The Role
The Surgery is an innovative design, digital and internal communications business with an exciting mix of blue-chip clients. We're currently looking for a bright, motivated App / Web Developer to join our growing digital team based in a lovely barn in the Sussex countryside. This is an exciting opportunity to join a rapidly growing and dynamic company and develop your career.
Working closely with the design team, you will implement digital solutions developed in the Adobe Creative suite (e.g. Illustrator, XD). A sound design sensibility is required to effectively translate designs to the screen. You will work both on cross-platform apps (currently developed using the Ionic Framework) and websites (usually built using WordPress using custom themes built in-house) but be willing and able to spread out to other technologies as the solution demands/suggests.
The key languages/technologies of an App / Web Developer include, but are not limited to:
•HTML
•PHP
•Javascript/jQuery

•Ionic Framework
•AngularJS and/or React.js
•CSS/SASS, Databases (e.g. MySQL)
•Servers, mostly Linux

We are not looking for someone proficient in WordPress only. Our apps, for instance, may employ WordPress as a back end, but they may equally use technologies such as Google Firebase and custom-built CMS frameworks. Some websites might also be developed using other technologies, such as Umbraco or Drupal. Whether or not you have existing experience in any or all these technologies, it is important that you have the desire and ability to adapt and learn.
The Company
The Surgery is a communications agency blending design, digital and internal communications in a way that just makes sense. With a range of well-known clients, from Rolls Royce Motor Cars to Penguin books, we are the agency you probably should have heard of.
Our team of creative sparks, digital wizards and IC gurus come together to deliver a service that we feel is unique. Take us purely as a design agency, a digital agency or an internal comms agency, and we are award winners in each field; but combine them and you get something special. Our passion for innovation grounded in experience as well as design thinking make the results transformational.
The Person
The key qualities of an App / Web Developer:
•Strong organisation and time-management skills; someone who thrives under pressure and is able to work to tight deadlines
•A team-player who is used to working as part of a team, but can also work under their own initiative where necessary
•Proficient in using the Adobe Creative Suite and keen to develop your own knowledge and expertise in a proactive manner
•Excellent communication skills, both internally and with clients
•A high level of technological awareness

If you are keen on joining this exciting, forward thinking company and taking the next step in your career, then please click the apply now button to find out more.
£22,000.00 - £30,000.00 per year