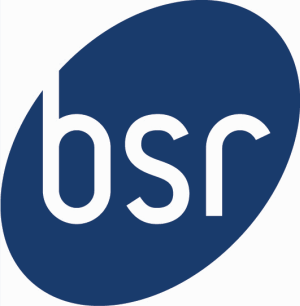 Antenna Designer - BLUESTREAM RECRUITMENT (OXFORDSHIRE) LTD
Didcot, HC OX11 0QG
Are you an experienced Antenna Designer, or recently qualified MSc student with antenna design experience looking to work on developing the next generation Antenna technology?


Do you want to be part a world-class research and development company of high technology products and take your career to the next level?


As Antenna Designer you will be rewarded with a competitive salary, holidays, pension, free parking, and access to gym, sports facilities, restaurant and cafes.



As Antenna Designer you will be responsible for:

Using the CST Studio Suite electro-magnetic simulation programme and clients proprietary optimiser tool to develop, simulate and optimise dielectric-loaded, helix antenna designs for telecommunications and GNSS applications to meet specific customer requirements and/or generic applications

Liaising with existing and potential customers to understand and address specific antenna design requirements and improvements

Designing test jigs, writing test plans and specifying test equipment for the test and performance evaluation of the antennas at all stages of the development, prototyping and manufacture

Producing detailed CAD drawings for the manufacture of the antennas and associated jigs and tools for input to the CAM systems

Developing the technology to enhance the antenna performance or extend its capabilities to address new commercial opportunities such as operation at frequencies beyond ~6 GHz or incorporation of the antenna elements into arrays

Working with the Technical Director to implement a continuous programme of improvement and innovation

To be considered for the Antenna Designer role you will need to:
Have research experience of solving electro-magnetic science/engineering problems at post-graduate level

Have experience of electro-magnetic simulation – preferably with the CST Microwave Studio Suite tool-set

Have experience of antenna design using dielectric materials and antenna array design would be advantageous

Have experience of using SolidWorks to create engineering drawings and familiarity with the Solidworks PDM vault and revision control systems

Have experience of using the NI/AWR Microwave Office circuit simulator and microwave layout tool.

Have experience of low-noise amplifier and filter design. 


Bluestream Recruitment is an equal opportunities employer who operates as an Employment Agency for permanent recruitment and as an Employment Business for temporary/contract recruitment.
£30,000.00 - £45,000.00 per year