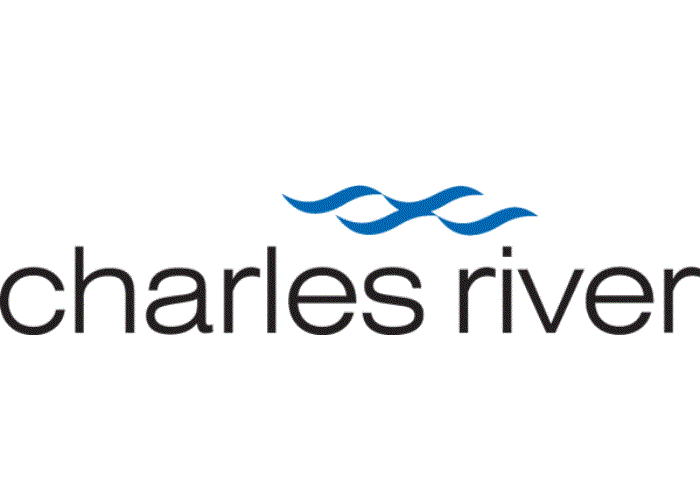 Analyst - Charles River Laboratories
Tranent, Scotland
For 70 years, Charles River employees have worked together to assist in the discovery, development and safe manufacture of new drug therapies. When you join our family, you will have a significant impact on the health and well-being of people across the globe. Whether your background is in life sciences, finance, IT, sales or another area, your skills will play an important role in the work we perform. In return, we'll help you build a career that you can feel passionate about.
Job Summary
Charles River is one of the world's largest Contract Research Organisations with more than 10,000 employees in 26 countries and a market leader in the provision of product development services. At Charles River, we take a passionate approach to improving human and animal health. Our company is uniquely designed to meet the needs of our clients in the Pharmaceutical, Biotechnology, Veterinary Medicine and Agrochemical sectors.
At our world class facility in Elphinstone, Tranent (close to Edinburgh), our Edinburgh Biologics currently has an exciting career opportunity for an Analyst.
Initially the role will be based at the Tranent site, moving to the Riccarton facility with all other Edinburgh Biologics staff Q4 2019. 
Department Information
Our Product Characterisation Department currently has an exciting career opportunity for an ambitious Analyst.
The department helps our clients in getting some of the latest high-tech blockbuster biopharmaceutical drugs into the hands of the people who need them most….patients!
The department provides quality control and stability testing services for the release of developmental and licensed medicinal products to patients and works with clients from across the globe.
Key Responsibilities:
Predominantly laboratory based

Strict adherence to set methods but also a wider view of the implications of any unexpected results

Utilising the full range of modern analytical techniques and instrumentation to assess the quality of drug products prior to release for use in patients
Applicants should have:
A degree or equivalent in biological science, biochemistry or chemistry

Ability to express scientific information in a clear and concise manner

Experience of general laboratory techniques, eg. pipetting, weighing and sample   handling

Experience of HPLC, ELISA or electrophoretic techniques and some experience of the quality standard of cGMP is desirable, although graduates with a keen interest in analytical biochemistry will also be considered and full training in individual methods
Why Charles River? 
Competitive salary.

Comprehensive benefits package: pension plan, life assurance, annual bonus arrangement and

Excellent career development & training opportunities.

Humane Care Initiative: CRL is a worldwide leader in the humane care of laboratory animals.

Company & Team Volunteer Days: get paid to participate in One Day™, The Charles River Corporate Social Responsibility Program.

Employee Engagement programming: Various social programming and events such as on-site team building, charity fundraising days, holiday festivities and ice cream days in the summer!

Subsidised Staffroom (Tranent).

Free onsite car parking.
Salary banding for this position is £21,362.  Successful candidates will be appointed to the bottom of the pay band if they have no relevant experience.
In exceptional circumstances where the candidate has relevant equivalent experience, this will be taken into consideration.
Closing Date: 22 April 2019
About Biologics Testing Solutions
With more than 50 years of experience and proven regulatory expertise, the Charles River Biologics group can address challenging projects for biotechnology and pharmaceutical companies worldwide. Offering a variety of services such as contamination and impurity testing, protein characterzation, bioassays, viral clearance studies and stability and lot release programs, we support clients throughout the biologic development cycle, from the establishment and characterization of cell banks through preclinical and clinical studies to marketed products. Whether clients need stand-alone services, a unique package of testing, or insourced support, our Biologics group can create a custom solution to suit their needs.  Each year more than 20,000 biologic testing reports are sent each and over 200 licenses products are supported by our biologics testing solutions team.
About Charles River
Charles River is an early-stage contract research organization (CRO). We have built upon our foundation of laboratory animal medicine and science to develop a diverse portfolio of discovery and safety assessment services, both Good Laboratory Practice (GLP) and non-GLP, to support clients from target identification through preclinical development. Charles River also provides a suite of products and services to support our clients' clinical laboratory testing needs and manufacturing activities. Utilizing this broad portfolio of products and services enables our clients to create a more flexible drug development model, which reduces their costs, enhances their productivity and effectiveness to increase speed to market.
With over 14,000 employees within 80 facilities in 20 countries around the globe, we are strategically positioned to coordinate worldwide resources and apply multidisciplinary perspectives in resolving our client's unique challenges. Our client base includes global pharmaceutical companies, biotechnology companies, government agencies and hospitals and academic institutions around the world. And in 2018, revenue increased by 22% to $2.27 billion from $1.86 billion in 2017.
At Charles River, we are passionate about our role in improving the quality of people's lives. Our mission, our excellent science and our strong sense of purpose guide us in all that we do, and we approach each day with the knowledge that our work helps to improve the health and well-being of many across the globe. We have proudly supported the development of ~85% of the drugs approved by the FDA in 2018.
For more information, please visit www.criver.com