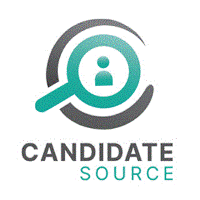 Ambulance Driver - Candidate Source
Lewisham, London SE136LH
A British multinational security services company are seeking an Ambulance Driver to join their expanding team at Lewisham Hospital.

You will provide patient transport services, convey non-emergency patients to and from hospital and clinic appointments ensuring the patient's welfare in transit and ensuring that safety and best practice are always adhered to.

As an Ambulance Driver you will:


Assist, move and handle patients, who may be ambulatory or wheelchair-bound, using appropriate equipment where necessary e.g. carrying patients up the stairs using carry chair, moving immobile patients in and out of bed, and manoeuvring patients in wheelchairs into and out of the vehicle and on stretchers as necessary.  Ensure patients are safely seated whilst in transit.
Minimise and deal with aggressive and abusive behaviour to reduce risks to safety and ensure patient welfare.
Ensure the use of appropriate equipment and approved manual handling techniques.
Maintain the cleanliness and ensure the routine daily checks of designated vehicles are carried out prior to deployment.
Assist patients when entering and leaving their homes and take all reasonable actions to ensure the safety and security of their property.
Liaise and report to Control as directed within operational procedures in updating location and status and respond appropriately to instructions.
Upon arrival at the place of treatment, convey patients to the appropriate location within the building as directed by Control.
Provide support as directed to other agencies in the event of serious injury or emergency.
To be flexible on a daily basis in relation to shift finishing times to support all PTS hospitals/locations where applicable.
Maintain records as appropriate. Comply with all instructions, procedures, guidelines, protocols, policies and relevant systems and adhere to all statutory legislation.
Carry out any other duties relevant to the role as directed by Control and/or the Service Delivery Manager.

 
The ideal Ambulance Driver will have the following skills and experience:

Essential: 


Full driving license required.
Experience in a similar related role.
Ability to work effectively as part of a team.
Strong communication and interpersonal skills.
Physically fit and able to lift patients due to the nature of the role.
A caring attitude towards patients and an outgoing, friendly manner, able to show empathy.
Willing to undergo suitable training including Manual Handling, Risk Assessment, Customer Services, client induction, advanced driving and first aid.
Demonstrate a high level of commitment to the provision of an efficient and effective service
Ability to work to deadlines, at times under considerable pressure, without compromising standards of performance, calm under pressure.
Completed, clear CRB check.

 
Desirable:


Flexible to fit in with fluctuation in service demand or operational need on the contract, i.e. a flexible working pattern.
Basic literacy and numeracy are required. Formal qualifications (apart from a full, current UK driving license) are less important than the appropriate manner and attitude to patients, clients and colleagues.
Geographical knowledge of the local area to be worked within.
Knowledge of Patient Transport Services.

 
Working various shifts 7 days a week including out of hours shifts (evenings, weekends & bank holidays) to convey patients in a busy hospital setting.  

In return, the Ambulance Driver will receive a salary of £9.83 per hour plus a uniform, enrolment into a company pension/life assurance scheme and access to discounts including retails, dining and travel.  As well as Child Care vouchers, Eye Care Vouchers – Free eye-tests/discounts for VDU users, Hospital Saturday Fund (HSF) Health Plan, Charity work- Match-IT and Payroll Giving, Employee Care Scheme (Best Doctors and First Assist Counselling Services), Refer A Friend Scheme and Love to Shop Campaigns.

This Ambulance Driver requires the ability to work with vulnerable, frail people, with the need for medical treatment at hospitals in a caring and compassionate way. Because we are dealing with the vulnerable in a patient care environment, a full enhanced DBS check is required.

Candidate Source Ltd is an advertising agency. Once you have submitted your application it will be passed to the third party Recruiter who is responsible for processing your application. This will include holding and sharing your personal data, our legal basis for this is legitimate interest subject to your declared interest in a job. Our privacy policy can be found on our website and we can be contacted to confirm who your application has been forwarded to.
£9.83 - £9.83 per hour
Benefits: