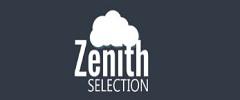 Advertising sales Executive - ZENITH SEARCH AND SELECTION LIMITED
Aberdeen, Scotland AB11 6LX
ADVERTISING SALES EXECUTIVE
Our client has immediate openings for a full time Advertising Sales Executives based across Asia.
This position focuses on developing revenue from new advertisers and growing revenue from existing advertisers. You will sell daily advertisements for:
Print
Digital
Special Sections
Magazines
Radio spots
Internet presence solutions
Advertising sales executives will be responsible for managing the existing books and also growing new business. Year 1 OTE for sales executives in this role is £70,000 to £80,000 and comes with a fully funded overseas package.
As one of our Advertising Sales Executives you will be responsible for:
Managing multiple priorities across a variety of platforms
Working as part of a team within the Advertising Department
Providing good customer service
Maintaining long-term client relationships
Building relationships with new and inactive clients
Tracking revenue targets
Monitoring revenue
Hunting new business
Qualifications:
Ability to multi-task and work efficiently under tight deadlines
Results oriented and high achiever
Positive attitude
Attention to detail and high level of accountability
Strong problem solving and decision making abilities
Self-starter who can set and manage priorities
Communicate effectively with peers, superiors and customers
Maintain dependability and professionalism
Basic computer knowledge and typing skills
£29,000.00 - £43,000.00 per year
£70,000 to £80,000 OTE