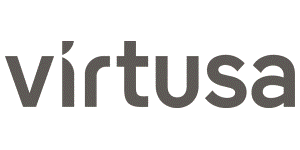 Adobe CQ Architect - Virtusa
London, London
Required Skills/ Qualifications:
10+ years experience in IT

2+ years of experience working with JCR based WCM Technologies. Experience with Adobe CQ, in particular, is critical.

1+ year of architecting and implementing solutions that utilize Adobe CQ WCM suite

3+ year of experience with JEE related technologies

Experience with server-side components design & implementation is a must

5+ years in application architecture/enterprise architecture, systems integration and development, package implementation

3+ years of development/implementation experience using one or more ECM tools like Documentum, LiveLink, IBM FileNet, Xerox DocuShare, Interwoven, Alfresco, SpringCM, Vignette, Adobe LiveCycle ES, Drupal, OpenText, SharePoint, Liferay, Fatwire, Sitecore, Xythos, SDL

Proven leadership and managerial skills to independently manage teams, during multiple phases of the project lifecycle

Strong skills to effectively interface with client executives

Good business analysis/redesign skills with architecture and implementation experience

Requirements analysis, conceptual, logical and detailed design skills

Configuration planning, testing, change management and support experience

Project management with complex projects and the ability to manage multiple projects simultaneously

Knowledge of Web architectures including portals, application servers, security, Service Oriented Architecture (SOA) and .Net technologies is a plus

Knowledge of relational database technologies and data access patterns and frameworks is a plus

BA/BS degree in Computer Science, Management Information Systems or related field

Additional technical qualifications include hands-on experience in several of the following products or technologies: JSON, Ext-Js, Java, Spring, SOA, XML, SOAP, Flex, SQLite, iOS, Android, Objective-C, XCode, git, svn, Ant, jQuery, Sencha Touch, dojo, Portals, Drupal, SSO, QR Codes, WebGL, OpenGL, CSS Media Queries, Responsive Web Design
About Virtusa
Teamwork, quality of life, professional and personal development: values that Virtusa is proud to embody. When you join us, you join a team of 21,000 people globally that cares about your growth — one that seeks to provide you with exciting projects, opportunities and work with state of the art technologies throughout your career with us.
Great minds, great potential: it all comes together at Virtusa. We value collaboration and the team environment of our company, and seek to provide great minds with a dynamic place to nurture new ideas and foster excellence.
Virtusa was founded on principles of equal opportunity for all, and so does not discriminate on the basis of race, religion, color, sex, gender identity, sexual orientation, age, non-disqualifying physical or mental disability, national origin, veteran status or any other basis covered by appropriate law. All employment is decided on the basis of qualifications, merit, and business need.