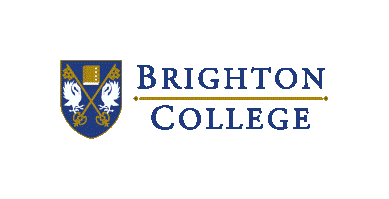 Admissions Co-ordinator - Brighton College
Brighton, Southern BN20AL
Brighton College is seeking to appoint an Admissions Co-ordinator with immediate effect. You will be working on a full time, permanent basis and in return, will receive a competitive salary of up to £25,000 per annum.
The Admissions Co-ordinator Role:
You will advise parents about all areas of the admissions process including procedures, scholarship opportunities, timescales and availability of places. You will respond to enquiries and applications with utmost professionalism and efficiency, at every stage communicating the benefits offered by the college and ensuring that prospective parents and pupils enjoy a positive experience of this leading UK school.
General duties and responsibilities for Admissions Co-ordinator :
- Providing effective and efficient management of enquiries from prospective parents, replying to queries, sending out prospectuses, advising on scholarship and other admissions criteria and organising individual visits
to the school.
- Managing and effecting the registration of prospective pupils, efficiently processing all applications to ensure records are current and correct and ensuring the timely payment of deposits and other fees as appropriate.
- Organising programmes for scholarships and events such as Open Days, and Taster Days for prospective parents and pupils and producing attendee lists.
- Organising individual visits by prospective parents and meeting parents and potential pupils, providing them with a positive experience of the College.
- Managing and implementing the examination assessment and interview process for prospective pupils.
- Keeping prospective parents informed about the progress of their applications and about school events.
- Maintaining close links with feeder schools.
- Liaising with overseas prospective parents and agents as required and organising assessments.
- Maintaining the iSAMS database, ensuring it is up to date and accurate and producing reports as appropriate.
Qualities and Experience to become our Admissions Co-ordinator :
- Excellent communication skills.
- The ability to work within a team.
- A warm and professional telephone manner.
- An enthusiasm for achieving targets and delivering exceptional customer service.
- An ability to demonstrate excellent interpersonal and administrative skills.
- Good IT literacy with excellent Word and Excel skills.
- Systems experience on iSAMS or other school or customer database would be an advantage.
- The ability to work on one's own initiative and to prioritise a workload.
Working hours:
37.5 Hours per week, 8.30am – 5.00pm Monday to Friday.
In addition to this, you will be required to work a maximum of six Saturdays per year.
Closing date for Admissions Co-ordinator applications: Monday 14th October 2019.
If you feel you are the right candidate for this Admissions Co-ordinator role then please click 'apply' now! We would love to hear from you!
Brighton College is committed to safeguarding and promoting the welfare of children; the successful applicant will be subject to an enhanced disclosure through the DBS.
£25,000.00 - £25,000.00 per year