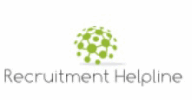 Administrator - RECRUITMENT HELPLINE LTD
Northallerton, Yorkshire
Administrator Opportunity
Company
The company is a leading cladding and curtain walling facades contractor carrying out design, supply and installation packages for high profile clients. They operate from offices based in Northallerton, Tamworth, Birmingham and Doncaster and work on a national bases on a range of projects across the public, leisure, education, retail, commercial, health and industrial sectors with contracts ranging from £100,000 to in excess of £12 million.
The opportunity
Following continual growth and ongoing success they are now looking to recruit an
Administrator to work within their Accounts team, operating from the
Head Office in Northallerton. The successful candidate will report to the Accounts
Manager and will provide administrative support to the team in a fast-paced office
environment.
The responsibilities of the role include:
Administrative support to verify all invoices that come into the business.
Archiving and filing all documentation.
Following processes for delivery tickets, checking document has been scanned on to the system and saved into the correct folder. Filing hard copy delivery tickets in the relevant project file.
Printing and collating documents from the Accounts mailbox for the Accounts Manager to action.
Collating verified invoices from our Divisional Office.
Scanning and filing orders and warranties.
Taking department phone calls.
General filing and support.
What you will need
You will need to have as a minimum:
Relevant experience in an administration role.
Excellent computer skills; proficient in the use of Microsoft Office applications.
A team focus, with the ability to interact with a wide variety of people at all levels.
Excellent organisational skills, a professional manner and self-motivated attitude.
Happy to work as part of a team as well as on own initiative.
If you feel you have the relevant skills/attributes to fulfil this role then please apply now!