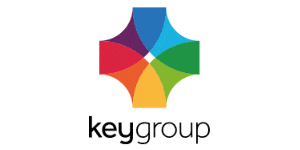 Administrator (Facilities) - Smart Recruit Online
Preston, NW PR11AH

We're looking for a confident, self-sufficient individual to join our dynamic facilities team!

We have a reputation for establishing a professional, positive working environment that encourages development and creativity. We want to encourage you to apply yourself and thrive in all aspects of your role. If you have excel in taking initiative, organisation or independent problem solving within a growing organisation, this may be the role for you!

Job Purpose

To assist the Facilities Team to optimise the management and servicing of our premises at KR Group.
To deliver complex solutions to a wide range of challenges.
To liaise directly with other departments and individuals to maximise communication.
Principal Accountabilities
Respond proactively and efficiently to issues reported by staff regarding the premises and facilities
Liaise with contractors to book in repairs and maintenance tasks as instructed by the Facilities Manager
Meet and greet visitors professionally and pleasantly, as well as prepare meeting rooms with requested refreshments
Manage and assist with various records and archives, undertake DSE assessments, assist with required compliance checks (e.g. fire alarms, generator, emergency lighting)
Organise and update the car park diary and schedule, including booking visitor car park spaces, allocation of spaces to staff, and queries/issues raised by staff, enforcing of company parking policy
Comply with regulations and procedures; health and safety, hygiene and fire prevention
Demonstrate our ASPIRE values in all aspects of your work
Undertake ad-hoc requests relating to the facilities of the premises

Administrator | Facilities | Admin | Reception | Administration

Essential Skills

Previous experience in an administration, e.g. data entry and organisation, keeping accurate records
Ability in manual handling - pushing and carrying objects and use of ladders
First Aid at Work Certificate
Valid UK Driving License
Person Specification
Excellent communication and understanding
Resilient, confident and self-sufficient individual
Demonstrates quality problem solving through independent working
Ambitious - breaking ground to help our customers enjoy a better, fulfilling retirement
Supportive - relationships are key, and central to everything we do
Personal - goes above and beyond to offer exceptional service
Integrity - honest, true and transparent in all our relationships
Responsive - deliver the right and best result to any challenge
Expert - thirst for knowledge to be experts in our field

Desirable Skills

Basic Health & Safety and Manual Handling Training

About Company

The KR Group is a leading financial services group for those both in and approaching their retirement. The Group's main activities are equity release, estate planning, annuities and retirement planning. Subsidiaries of the Group include Key Retirement, Key Partnerships, and more 2 life. Between these companies, we offer products including equity release, retirement planning, and estate planning. Private equity owned by Partners Group, we lead the market in Equity Release. Retired homeowners cashed in more than £3 billion of property wealth in 2018 as the equity release market expanded at a record rate.

£16,550.00 - £16,550.00 per year
See Job Spec