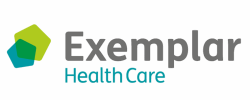 Administrator - Exemplar Health Care
Birmingham, MID B14 6QX
Administrator



When registering to this job board you will be redirected to the online application form. Please ensure that this is completed in full in order that your application can be reviewed.

Otterburn, Birmingham

£20,000 per annum

Otterburn is a 30 bed home which provides care for young adults with complex physical needs, including Huntington's disease and neurological disorders.

Working as an Administrator, your job will be different every day. There are many tasks that you will need to complete in order to assist the management team, to ensure that the home runs smoothly.

Typically, you'll be involved in:
Providing a clerical and secretarial service for all activities of the home, including promotions
Taking minutes of meetings (including investigation and disciplinary meetings)
Handling sales enquiries
Maintaining staff records and carrying out pre-employment checks
Collating staff working hours to ensure that staff are paid correctly
Controlling petty cash, including balancing spend and requesting top ups
Processing invoices on a weekly basis, checking supplier statements and raising queries as necessary
Sending out sales invoices to local authorities
Maintaining resident's monies
Meeting and greeting visitors to the home
Answering the telephone and re-directing calls as appropriate
In order to be effective in this role, you'll need to have great communication skills – both written and verbal – and be able to liaise with people at all levels, including staff, visitors and service users.
A good working knowledge of Microsoft Office packages including Outlook, Word and Excel is required.
We expect that you'll have had some previous administration/secretarial experience previously, and if you've worked in a care/nursing home environment, that would be beneficial but it's not essential.
You'll need to be able to produce work to a high standard, with minimal errors, so an eye for detail and accuracy is an absolute must, as is an ability to work to tight deadlines.
Benefits:
5.6 weeks holiday.
Exemplar rewards – retail discounts and vouchers.
Employee assistance program – 24 hour helpline.
Pension plan.
Free car parking.
Free uniform.
Outstanding career progression.
Comprehensive 4 day induction program.
Opportunity to progress and complete NVQ qualifications.
Refer a friend scheme – Up to £1,500
up to £20,000.00 per year