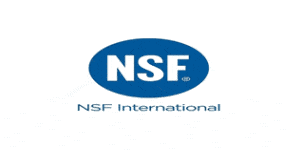 Administrator – Maternity Cover - NSF International
Witney, HC OX29 8SJ
Administrator – Maternity Cover
Are you customer focused individual, who is well organised, with strong attention to detail, and great communication skills? If so, this could be the perfect opportunity for you! We are looking for an Administrator to join our retail team to set up staff on our internal systems and reviewing data to ensure all relevant records are up to date.
Responsibilities include:  
Liaise with relevant management teams to ensure initial set up of all staff within the department
Gather, upload and maintain all necessary documentation i.e. certificates, CV's etc.
Attend Training Sessions with the US Team via Skype etc.
Take an active role in the development, training and implementation, with the Team Managers, of appropriate Quality Control and Shadow visits records via our internal system
Provide regular progress updates to Senior Management Teams
Aid the Client Administration team and Administration Manager during busy and holiday periods
General administration for the retail team
Accruals and invoicing
Hotel reservations
We are seeking a person with the following experience/knowledge/skills/abilities:  
Previous experience in administration
Preferred experience in Microsoft Office packages in particular Excel
Problems will require evaluation of many new and/or opposing factors.  Creativity and innovation are required in order to develop solutions and approaches to issues across the whole range of a discipline.
Creativity and innovation skills needed to develop solutions and approaches to issues
Ability to work independently make frequent decisions without management
Ability to mentor other staff on occasion. There will be some responsibility for checking input documents and advising of other administrators work
Teamwork
Planning and organization
Ability to multi task effectively
Flexibility and adaptability
Personal effectiveness  
Attention to detail
Ability to communicate effectively
Ability to meet deadlines
The Benefits Package
£Competitive Salary
Bupa cashplan
The Company
At NSF International, our mission is to protect and improve human health. We're a global leader in standards development, testing, auditing, certification and training. We provide these services for a diverse set of industries including food, water, health sciences, sustainability and management systems.
We're passionate about the work we do, because together, we have a broad impact on our world.
This is a great time to be joining our retail team here at NSF and we look forward to hearing from you!
Please note that due to the high volume of applications we will be in contact with shortlisted candidates only. If you have not heard from us within 4 weeks, please assume your application has been unsuccessful on this occasion. No agency interest please.