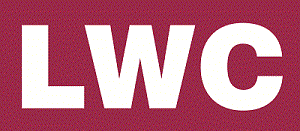 Administrative Assistant - LWC Drinks
Manchester, NW
Would you like to work for a business that represents many well-known and much loved beer, wine, spirit and soft drink brands?  

The Company 

Providing licensed establishments with all of their bar and sundry supplies, LWC Drinks are more than just a distributor and at 24th place in the Sunday Times PWC Profit Track 100, they have become the fastest growing privately owned drinks company in Britain! Their aim is to provide the best customer service in the industry, as well as an impressive and extensive portfolio of products.  

Currently LWC Drinks employ over 1,000 people and they have 14 depots across the UK. Due to the rapid growth of the organisation, an exciting opportunity has arisen for an enthusiastic individual in the Manchester based Hub Depot. This role will be suitable for a candidate that has strong administrative skills, can do attitude and is seeking an opportunity to progress in a fast paced wholesale organisation. 

The Role

As a key member of the team, you will be responsible for but not limited to: 

•    General bonded warehouse duties, including: raising orders for stock movements, goods in, balancing stock,day ends, etc. Experience in this is not necessary as you will receive full training on our 'Bond system'
•    Balancing the depot nominal's
•    Receipt matching invoices and Queries with the buyer on sterling and other currencies 
•    Overhead invoices
•    Assisting/covering with other Administration duties
•    Aspects of Month End including the weekly and daily reports, completing all C & E forms.


The Candidate

Previous experience in a similar role is an advantage but not essential. As the ideal candidate for our Admin Assistant role, you will, have good team working skills and be able to use your own initiative. The ideal candidate must be proficient in Excel and have strong numeracy and literacy skills.


If this sounds like the ideal role for you, please click APPLY!