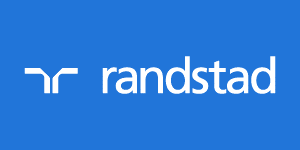 Admin / Document Control - Randstad CPE
West London, London TW76SD
I am on the lookout for an Administrator / Document Controller to join my client on a long term contract based in West London.
This is a great opportunity to join a project in it's early stages, offering stability. You must have experience using various EDMS systems such as Aconex, Asite, 4Ps or BIW/Conject.
What are the benefits for you?
Potential for a temp to perm opportunity
Joining a busy company
Based in a great location in West London
Roles and Responsibilities of an Administrator / Document Controller:
Overseeing a Major construction project
Archiving of site documentation recording and numbering appropriately to ensure everything is traceable
Maintain site registers of design reviews
Generate document numbers
Quality checking all documentation and communication
Issuing communication status
Ad Hoc administration duties if needed
Liaising with other teams
Candidate Requirements:
Must be an experienced candidate in document control
Must have previous experience working on site or main office in construction
Have strong attention to detail
Be competent in using Excel
Be organised and show a good work ethic and BE COMMITTED
You must have experience using EDMS Systems
To apply to this amazing opportunity, or if you require more information, please send your CV to me, or call on 0203 6800 650.
Note: All applications are kept confidential and contact will be established with you before submission of your CV to any client.
Randstad CPE values diversity and promotes equality. No terminology in this advert is intended to discriminate against any of the protected characteristics that fall under the Equality Act 2010. We encourage and welcome applications from all sections of society and are more than happy to discuss reasonable adjustments and/or additional arrangements as required to support your application.
Candidates must be eligible to live and work in the UK.
For the purposes of the Conduct Regulations 2003, when advertising permanent vacancies we are acting as an Employment Agency, and when advertising temporary/contract vacancies we are acting as an Employment Business.