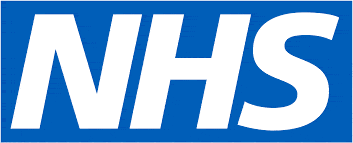 ACF ST3 Haematology NHS Transfusion - National Health Service
Oxford, HC OX42SU
Job Reference: J21-073-3R1A-TRANS
Employer:

Location:

Oxford

Salary:

£38,694 - £49,036
---
As part of Health Education Thames Valley, we are the Deanery responsible for the Oxfordshire, Berkshire and Buckinghamshire regions.

Please visit our website at www.thamesvalley.hee.nhs.uk for more information about Health Education Thames Valley or www.oxforddeanery.nhs.uk for more information about Oxford Postgraduate Medical and Dental Education.
---
Health Education England - Thames Valley
Job Title: Academic Clinical Fellowship inHaematology & NHS Blood Transfusion
Anticipated Number of Posts: 1
Area of Work: Haematology & Blood Transfusion
Employer: Trusts within Health Education England - Thames Valley
Location: Health Education England - Thames Valley
Salary: £38,694 - £49,036
Job Type: Fixed Term Temporary
Staff Group: Medical and Dental
Pay Scheme: Hospital Medical and Dental Staff
Pay Band: Specialty Registrar
Opening Date: Thursday 4 October 2020 (09:00am)
Closing Date:Wednesday 4 November 2020 (12:00pm)
Interview Date: To be confirmed
PLEASE NOTE: THERE IS ONE POST AVAILABLE IN HAEMATOLOGY & NHS BLOOD TRANSFUSION.

Please see below for application instructions. Applications made through NHS jobs will not be accepted.
PLEASE NOTE: YOU MUST APPLY VIA THE NEW ORIEL WEBSITE
Applications are invited for vacancies on the Health Education England -Thames Valley Academic Clinical Fellowship training programme in Haematology & NHS Blood Transfusion at ST3 to commence on4 August 2021.
HEE Thames Valley's world-leading biomedical and clinical research environment offers outstanding opportunities to combine comprehensive clinical, academic and research training for those with the ambition and motivation to shape the future of medicine. Our clinical academic training programmes are seeking highly motivated, enthusiastic applicants with the potential to excel in both their clinical and research training.
The Postgraduate Dean has confirmed that this post has the necessary educational and staffing approvals and the post will attract an NTN(A).
The ACF will be supported in preparing applications to continue their research either for Research Training Fellowships or post-doctoral funding if they already hold a PhD. For successful candidates, support and mentorship will be provided to pursue an academic career, in order to secure University Lectureships, Intermediate post-doctoral fellowships and clinician scientist awards. In the event that academic career progression is unsuccessful and clinical competences are met, the ACF will continue in the advertised specialty clinical training programme in accordance with theNIHR Academic Clinical Fellowships: Entry, Eligibility and Exit points for Appointments made in 2021.
Outline of the clinical and academic programme
Please refer to the Job Description for further information.
Oxford is a nexus for world-class research and medical education. The University, in partnership with local NHS Trusts, provides state-of-the-art facilities for research and patient care. Along with HEE Thames Valley it is committed to providing excellent medical education and clinical training. The University's ambition is to foster healthcare innovation locally, nationally and globally. It is at the forefront of medical science, and its impressive range of departments deliver cutting-edge research and teaching. Our academics in training are members of Oxford University Clinical Academic Graduate School which offers outstanding research training opportunities.
Vacancy information, including likely rotational placement details can be found in the job description. This, along with the person specification can be found on the relevant Oriel vacancy page.
Please direct any enquiries to recruitment.tv@hee.nhs.uk
The application window opens on Thursday, 1 October 2020 and closes on Wednesday 4 November 2020. You will not be able to submit your application after this time. Please ensure that you have completed all the relevant sections of the application forms as missing information will deem your application incomplete and it will not be considered.
You must apply online via the Oriel recruitment system, which can be accessed via the link provided.
Recruitment will be led locally by Health Education England Thames Valley.
The qualifications and professional registration requirements plus other eligibility criteria can be found in the person specification.
38,694.00 - 49,036.00 per year