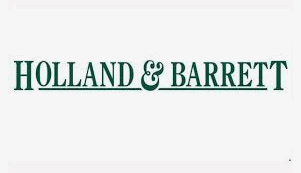 Accounts Receivable Assistant - Holland & Barrett
Nuneaton, MID CV107RH
The Role:
This role is to support with the expansion plans internationally and work alongside the International Accountant on all aspects of sales ledger, including but not limited to; invoicing, debt chasing and account maintenance.
Main responsibilities:
•Responsible for raising and issuing all invoices ( initial fees, stock and royalties)
•Issuing monthly statements and dealing with franchise and wholesale customers on any queries that may arise
•Management of the sales ledger on the finance system (Dream)
•Setting up of new customer accounts, ensuring best practice at all times to included credit checking, setting credit limits, establishing payment terms etc. and ensuring regular review thereof
•Reporting of flash preliminary sales in accordance with month end timetables
•Ensure we have a robust debtor policy for all new and existing accounts. To help maximise net working capital by ensuring all debts are actively chased and are settled within the terms agreed.
•Ensure all cash receipts are posted in a timely manner and correctly marked of the account
•Ensure that the monthly sales ledger reconciliations are completed for all business areas (UK/Ireland/Holland) in adherence to the issued timetable and accounts are maintained and regularly reviewed as applicable
•Completing and maintaining complaints tracker for all wholesale discrepancies
•Issue rebate credits to wholesale customers on a quarterly basis
•Rental Income – manage invoicing, place deposits within the agreed deposit protection scheme and liaise with the property team on any changes/issues
•Raise any adhoc invoices required within the business such as lease completion deals, rebate to suppliers, supplier funded events, charity days etc

The Person:
•Candidates will have a desire to study or have commenced studying for AAT
•A basic understanding of Finance processes and procedures as well as basic accounting concepts
•Ability to communicate effectively
•Microsoft Office, Excel intermediate, Word.
•Team player

Desirable:
•Oracle experience would be an advantage.
•A specific knowledge of Sales ledger

The Company;
Holland & Barrett is one of the nation's most loved and trusted brands, known for offering quality health food, vitamins and supplements all sold by highly trained and qualified advisors.
Bucking the current trend of high street retailers, we forecast significant growth and expansion plans in the coming years, with considerable investment going into all areas of the business. We certainly embrace change and drive speed in everything we do. Every day presents a different challenge, but every day is also filled with fun, teamwork and passion to succeed and surpass every expectation.
Join us and see how far you can go…

£Competitive + Company Benefits