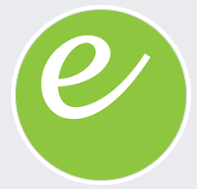 Accounts Receivable Administrator - Elevation Recruitment
Rotherham, Yorkshire S614YH
Elevation Recruitment Group are currently looking to appoint an Accounts Receivable Administrator to their growing team. Elevation Recruitment Group is an integrated group of multi-disciplined recruitment specialists operating across Permanent, Temporary and Interim recruitment.

Elevation is one of the UK's fastest growing independent recruitment firms with offices in Rotherham and Wakefield, serving a variety of clients across Global PLCs, Household Name Companies, SME's and Start-Ups. Elevation operates across specialist divisions covering Accountancy and Finance, engineering and Manufacturing, HR, Business Support, Marketing, Sales, Procurement and Supply Chain, Sales and Executive Search.

Based out of the Head Office in Rotherham, you will be integrated as part of a small and friendly finance function where you will be given full responsibility for the Sales Ledger and Credit Control process including setting up new accounts, raising invoices, sending statements, chasing cash, cash allocation and relevant reporting.

The purpose of the role is to liaise with both a wide and diverse customer portfolio as well as internal consultants, managing a busy sales ledger from start to finish whilst minimising credit risk for the company.

This is a fantastic opportunity to join a growing, lively and progressive business which rewards and looks after its staff.

Duties & Responsibilities:

*Setting up new customer accounts including credit checks, managing initial set up and payment terms
*Documenting and tracking sales orders and chasing confirmation of invoice dates from consultants
*Resolving Purchase Order queries with clients
*Assisting in the accurate and timely preparation and issue of all invoices (c250 per month)
*Liaising effectively with various internal departments to ensure efficient invoicing process
*Sending out statements to customers
*Chasing all cash outstanding with a clear structure to frequency of contact
*Issuing legal letters for overdue debts
*Dealing with remittances and credit notes as required
*Monthly aged debt reporting to management
*Weekly risk debts reports to management

Key deliverables:

*Minimise time to invoice
*Ensure that the Company receives all monies and outstanding credit is kept within set target limits
*Escalate debt issues and risks to management as required
*Communicate effectively, verbally and in writing with customers and internal colleagues
*Accurate and efficient data input and manipulation

Skills required:

*At least 2 years' experience within a Sales Ledger / Credit Control function
*Strong Excel (Look Ups & Pivot Tables)
*Self-motivated & target-focused
*Strong communication skills (verbally and written)
*Sage Line 50 experience (desirable)

If you have experience of Sales Ledger and Credit Control and are looking for a challenging yet rewarding career, then this could be the perfect move for you.

Please get in touch today for more details: 01709 723 248.