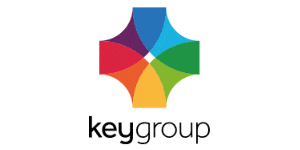 Accounts Assistant - Smart Recruit Online
Preston, NW PR11AH

Do you have experience in Credit Control and Financial Transactions?

Are you available immediately for a six-month contract?

We're looking for an experienced Accounts Assistant to join our busy Finance department in Preston and hit the ground running.

Within your role you will need to ensure that all financial transactions within your remit are accounted for accurately and on a timely basis, whilst you assist and work alongside the Credit Controller.

Principal Accountabilities:

Process system generated interface files
Maximise collection of debt
Generate and send customer invoices
Take payments from customers over the phone
Send letters to customer when required
Post financial transactions into the accounting system in a timely and accurate manner into multiple companies
Assist with bank reconciliations
Perform various analysis and reconciliations of company data

Accounts Assistant | Credit Control | Transactional | Finance | Bank Reconciliations | Invoicing | Bank Reconciliations | Data Analysis | MS Office | Customer Service | 6 Month FTC

Additional Information

This position is a 6-month Fixed Term Contract.

Essential Skills

The ideal candidate will have experience in the following;

Working with computerised accounting systems
Knowledge of Credit Control accounting processes and procedures
Posting to multiple company Nominal, Sales and Purchase ledgers
Liaising with internal and external customers in an effective manner
Ability to work within strict accounting deadlines
Experience of working with Microsoft Office packages

About Company

Our purpose is to help people finance a better retirement. Our mission is to be the UK's leading later life lending company. Our connected portfolio of brands comprises of key (The adviser), key partnerships (The partner), more2life (The lender) and Air Group (The Coach).

£20,000.00 - £23,000.00 per year
See Job Spec