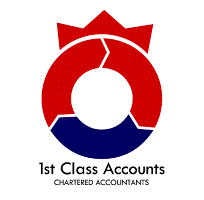 Accounts Assistant - Smart Recruit Online
London, London

Are you looking to start your career in accountancy, with a firm that will support you all the way to an accounting qualification?

Do you have a keen desire to learn and to get involved?

We have a fantastic opportunity for you, and you don't need any previous experience, we will provide full training. We're a really busy practice looking after a range of clients and the work is varied so there is plenty of opportunities to get involved in different things. When you join us, we will start you off in general accounting duties and you will progress from there. There is no limit as to where you can go with us - all the way to becoming a Chartered Accountant yourself if you want to.

We will fully support you, so that your opportunities to learn and your personal development are assured. As your training progresses, your responsibilities will increase and the work becomes more complex. Ultimately it is down to you and there is nothing to stop you working towards becoming a Chartered or Certified Accountant if that is the direction you wish to go. We have a great culture here with a positive working environment and we want our employees to become more experienced and improve their skills.

We are looking for someone who is a team player and not afraid to get involved with different office duties. You could be handling several things at once so good multitasking skills are important as are the abilities to work in an organised way and be able to prioritise your daily tasks. There's going to be a lot of contact with clients and authorities such as Companies House and HMRC, so we are looking to hire someone who is confident and pragmatic in their approach.

We look after the accounting needs of companies and individuals so our work is comprehensive and can be demanding including company formations, money laundering checks, payroll, corporate and personal tax, VAT, bank reconciliations and all sorts of general office duties.

Accounts Administrator | Trainee Accountant | Graduate Trainee | Accounts Intern | Junior Accountant | Data | Communication | Excel

Benefits

20 days holiday + bank holidays / Discretionary Company Bonus

Additional Information

We would consider an intern for this role.

Essential Skills

This is a traineeship, so we are looking for someone at entry level with either A levels or a degree.
You will have a natural head for figures and, as a person, be well suited to working with numbers in the accounting environment.
Our work can be very detailed so the ability to work accurately and have a keen eye for detail is important.
A lot of the work we do involves meeting deadlines so we do need someone who can work under pressure if required and meet that important deadline.
Communication skills are also required, we spend a lot of time talking to clients and authorities and you would have to be comfortable doing this.
Desirable Skills
If you are already up to speed with Excel that would be a distinct advantage.
It would be good if you can demonstrate some work experience preferably gained in an office environment.
This role would also suit someone with a keen desire to enter this profession and be able to commit to progressing within it.

About Company

We are a fully experienced team of Chartered Accountants providing a full range of services for businesses of all sizes. We serve contractors, sole traders and limited companies in London and nationwide. No matter what the accounting needs of our clients are, we are ready and able to help them. We are extremely client focused, 100% committed to our clients' financial well-being and consider our success to be tied to the success of our clients.

We are currently a small team who are growing, and we have great plans for the future. Finding the right people to join us and come on that journey is vital to the next stage of our development.

16,000.00 - 19,000.00 per year