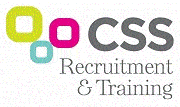 Accounts Assistant - CSS Recruitment Services
London, London E6 6LP
Accounts Assistant
Accounts Assistant – Food and Beverage Supplier – Beckton
Our client a food and beverage supplier are looking for an Accounts Assistant to join them at their facilities in Beckton.
As the Accounts Assistant duties will include:
Control Sales Ledger & Purchase Ledger
Maintain cashbook spreadsheets
Double Entry Ledger
Analysis of Expenses
Maintaining Sale/Cost of Sale Franchise analysis spreadsheets, agree costs at month end
Maintaining Purchases, Franchise analysis spreadsheets, agree costs at month end
Agree spreadsheets with nominal ledger codes at month end
Open new Sales & Purchase Accounts
Arrange customer credit limits
Schedule, draw off & post purchase payments, agreement to supplier statements
Enter PO/ Goods In & Supplier invoices on MSL Purchase order system
Filing supplier invoices - due and paid
Filing Sales Invoices and Sales statements
Process credit card payments
Progress orders placed on suppliers & update delivery dates on Purchase & Sales orders
Answering incoming telephone calls

You will need to have experience of working within an Accounts team and have some formal qualification in Accounting. This will be a busy role and will require someone with good attention to detail.
Location: Beckton
Working Hours: Mon – Fri 09.00 – 19:00
Salary: £20,000 - £28,000 depending on experience
This is a permanent position and CSS are operating as an employment agency; we aim to respond to all applications. You will be advised if we are registering your details for future considerations.
£20,000.00 - £28,000.00 per year