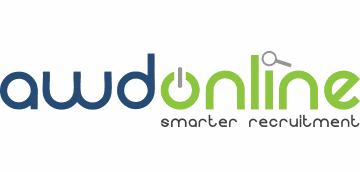 Accounts Assistant – Finance Assistant - AWD online
Hemel Hempstead, HC HP2 7HT
Accounts Assistant who has excellentorganisational, time-management and communication skills that works to a high level of accuracy and has some experience working within a busy finance team is required for a well-established Companybased in Hemel Hempstead, Hertfordshire.
SALARY:up to £20,000 per annum + Benefits (22 Days Holiday, plus Bank Holidays, a 4% pension contribution on basic pay and the ability to join the company private medical scheme)
LOCATION:Hemel Hempstead, Hertfordshire 
JOB TYPE: Full-Time, Permanent
JOB OVERVIEW
We have a fantastic new job opportunity for anAccounts Assistant who has excellentorganisational, time-management and communication skills that works to a high level of accuracy and has some experience working within a busy finance team.
Working as the Finance / Accounts Assistant you will work alongside and report to the Finance Director, to perform all accounting entries and functions through to the preparation of monthly management reports.
This is an exciting opportunity to join the Company as a Finance / Accounts Assistant, which would suit someone who is studying towards, or has recently achieved, their AAT level 3 or 4; who is already working in an accountsenvironment and ideally has some experience in accounts receivable, accounts payable and basic book keeping; has a willingness to learn and would like to broaden their experience further.    
Whilst this role is fundamentally accounts based it will involve around 20% of time assisting the Sales Team and Office Manager with back-office administration including the overall management of jobs, preparation of purchase orders, management of stock and deliveries from suppliers/to customers and ultimately acting as back up for this role during busy periods or to cover sickness or holidays.
This role offers an excellent opportunity for the right person to grow their accounting skills and experience through on the job training provided.Depending on the experience of applicants this role can be grown in to over time with the opportunity to take on greater responsibility as the company and your experience/skills grow.
APPLY TODAY
If this job looks like your ideal position, then please send in your CV as soon as possible for our Recruitment Team to review.
DUTIES
Your duties and responsibilities as theFinance / Accounts Assistant:
Key Accounting Responsibilities:
Preparation of sales invoices; post sales invoices to Sage; chase debtors and respon

d to customer enquiries
Match purchase invoices to purchase orders; post purchase invoices to Sage; reconcile supplier statements; pr

ocess month end supplier payments and respond to supplier enquiries
Post bank receipts and payments to Sage; complete

weekly bank reconciliations; reconcile credit card
Perform month end procedures including journals for fixed assets, accruals and prepay

ments, deferred income and costs, cut-off testing, and update and reconcile supporting schedules accordingly
Pre

paration and reconciliation of VAT Returns
Preparation of holding company and US subsidiary management accounts (limited transactions)
Any

other tasks as reasonably requested including sales and purchase analysis and involvement in year-end audit p

reparation and procedures
General administration tasks:
Assist the sales team and office manager to; negotiate with suppliers, raise purchase o

rders, follow up delivery dates with suppliers, assist with goods received and the despatch of goods to custo

mers
Answer phone calls, take messages and respond to emails; filing and archiving; any other tasks as reasonably requested
CANDIDATE REQUIREMENTS
Commitment to role and company
A can-do attit

ude and positive personality
Polite, professional, reliable and responsible
Excellent organisation skills, a thorough way of working and the ability to prioritise
Excellent communi

cation skills, both written and verbal / good t

elephone manner
Proficient use of Microsoft Word and Excel
Ability to work independently and as a part of a team
HOW TO APPLY
To be considered for this job vacancy, please submit your CV to our Recruitment Team who will review your details. CV's of Job Applicants meeting this requirement will be submitted to our Client for consideration. By submitting your job application to us you are hereby giving us your express consent to submit your details to our Client for this purpose.
PLEASE NOTE: CVs MUST be attached to your email job application in Microsoft Word or PDF format for our systems to process your application correctly, rather than your CV copied and pasted into the body of the email.
JOB REF:AWDO-P5021
Full-Time, Permanent Jobs, Careers and Vacancies. Find a new job and work in Hemel Hempstead, Hertfordshire. Multi-Job Board Advertising and CV Sourcing Recruitment Services provided by AWD online.
AWD online operates as an employment agency
awdonline |http://www.awdo.co.uk
£20,000.00 - £20,000.00 per year
+ Benefits