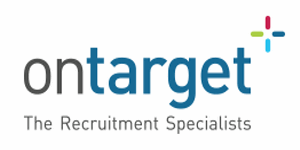 Account Manager - Wound Care - On Target Recruitment
Milton Keynes, HC MK18PF
The Company:
•Leading manufacturer of wound care a compression therapy solutions
•Expanding business with ambitious growth plans
•Cutting edge technology
•Well respected business with excellent reputation for service and delivery

The Role:
Account Manager
•Selling an exciting portfolio of wound care a compression therapy solutions into NHS community and Hospital accounts
•You will develop a business plan for the territory to gain formulary inclusion for specified products and train users to ensure business growth
•You will provide training, support and follow up as necessary to ensure formulary objectives and deadlines are met
•You will identify new sales opportunities within community and hospital accounts

The Ideal Person:
•Must have clinical background in nursing with some exposure to wound care. Ideally TVN or DN background but not essential
•Ideally you will have some sales or commercial experience but not essential
•Must have self-motivation - enthusiastic self-starter, committed and motivated by own work
•Commitment to results - Focused on goals & objectives, monitoring progress & actions shortfalls
•Ability to build strong and productive relationships based on trust and integrity

Consultant: David Gray
Email: davidg@otrsales.co.uk
Tel no. 0208 397 4114
Candidates must be eligible to work and live in the UK.
£35,000.00 - £42,000.00 per year
Benefits