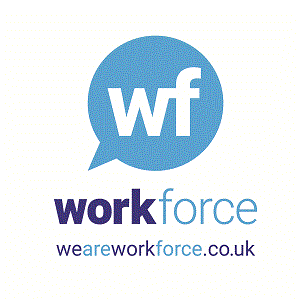 Account Manager - Workforce Staffing Ltd
Pershore, MID WR1
Account Manager
Job title:    Account Manager
Location:   Worcester
Hours:       Mon-Thur 8.30am to 5.30pm Fri 8.30am to 5pm
Salary:     £18k-£22k plus commission 
Job Summary
The purpose of this role is the co-ordination of the temporary staff provided to the contract(s) the Account Manager is assigned or the existing customers flexing labour across their production environments. You will also be required to set and monitor tasks daily for all temporary staff to fit the needs of the clients, and to regularly provide detailed feedback to the management team on service delivery and needs.
Main Duties and Responsibilities
To liaise with your client(s) daily to understand their needs and plan your day accordingly.  Contribute to the morning meetings daily to feedback the requirements of your client(s)
To attend regular service review meetings with your clients to understand any areas for improvement in the service delivery of Workforce
Write and place professional and effective job advertisements to attract candidates. Use marketing tools to source candidates
Source, develop and manage candidate relationships within chosen competency. Qualify candidate suitability for current or future vacancies/clients, through questioning and referencing.
Qualify client suitability for current or future vacancies/relationship, through questioning and gaining the essential commitment to effectively manage the recruitment process with all parties needs in mind. This will include relevant client meetings
Always maintain and develop current client relationships to ensure that they receive the best service possible and to maximize business opportunities
Work with colleagues to ensure we capitalize on every opportunity to generate revenue is achieved
Be able to use in-house IT system to generate candidates
Manage recruitment process from start to finish with both client and candidate
Deal with client/candidate queries and take ownership of objection handling
Manage placed candidates contracts and maintain client relationships with active contractors and placements.
Administrative & General
Ensure records are kept in line with, and adhere to, the recruitment legislation
Keep all paperwork/system work up-to date regarding candidate's eligibility to work
Maintain and record candidate availability as required by the needs of the business
Have sound understanding of eResponse contracts and terms and conditions
Key Responsibilities:
*              The first point of contact for workers who require support
*              The first point of contact for the client(s) who require support
*              Ensure that the staff are checked in daily with the clients - including the on-boarding/induction of new   starters.
*              Ensure the local office sources, screens and selects applicants to the standards set out with the client(s) you are assigned
*              Complete weekly inductions matching client demand
*              Compile weekly management information for contracted clients
*              Maintain sign in register and time and attendance records with internal systems updating daily.
*              Ensure that you, or a colleague, re-book staff for the following day in line with client requirements
*              Continuously assess any training needs and keep an open dialogue with workers ensuring that any issues are dealt with promptly and the facility is as productive as possible
*              Liaise with Workforce onsite co-ordinators on day-to-day challenges seeking support from the branch network during peak times
Person Specification:
Physical Attributes:  Smart professional appearance
General Intelligence:  Able to learn quickly, good working knowledge of production, manufacturing and warehousing facilities would prove advantageous.  Able to deal effectively at all levels, enjoy contact with people and be able to work under pressure.  It is assumed that the suitable applicant will be used to working in a similar culture liaising between the Owner/Manager & other key figures within the business.
Disposition:  Outgoing and confident personality.  Cheerful with a good sense of humour and capable of dealing with all nationalities.  Keen to learn new skills and looking to possibly develop the role to encompass other duties in the future.  Be responsible, effective and approachable as a senior to an Account Manager and provide support, training and discipline where necessary.  Be able to readily provide information regards business plans and client needs when asked
£18,000.00 - £22,000.00 per year