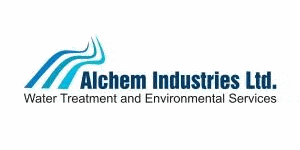 Account Manager - Alchem Industries
Leeds, Yorkshire LS185ED
We currently have an opportunity for a Water Treatment Account Manager to join our team based in West Yorkshire/Leeds. You will join us on a full time, permanent basis and in return receive a competitive salary plus benefits.
As a committed people company we strive to attract employees who have the desire to challenge existing abilities and wish to develop and build a career at Alchem.  Candidate must have experience working in the following industries; pharmaceuticals, food and beverage, heavy and light engineering, dairy, plastics and chemicals and hospitals. Experience in all sectors is not essential.
We are one of the leading companies in the legionella compliance industry providing services to ; pharmaceuticals, food and beverage, heavy and light engineering, dairy, plastics and chemicals and hospitals, local authorities and housing associations throughout the UK.
About the role:
Reporting to the Business Unit Manager or Regional manager, the Account Managers role is to deliver contractual agreed services directly and through the use of subcontractors. Take ownership of account base and associated growth, retention and new business development targets.
Main Duties & Responsibilities of our Water Treatment Account Manager:
- Managing cooling towers, boilers, closed systems
- Delivering contracted services to customers.
- Generate new business sales and account management including sales & service and consultancy to existing customers
- Responsible for commercial sales targets, account correspondence, contracts, orders received, new business implementation, troubleshooting and follow up within territory
- Dealing with Technical, Engineering, Buyers and Facility Managers
- Deliver information to deadlines as set out in the Managers reporting schedule
- Ensure all work is carried out in accordance with the clients specification and Alchem RAMS
- Carry out site surveys and produce quotations
- Produce correspondence and technical reports
- Ensure compliance with the quality management system
- Ensure efficient and effective use of equipment and consumables with due consideration of environmental requirements
- Liaise with customers, colleagues and suppliers to ensure all procedures are carried out in line with the agreed requirements
- Develop professional relationships with our suppliers and customer base
- To achieve the financial objectives as set out in the annual objectives Revenue
Experience, skills & requirements required by our Water Treatment Account Manager:
- Very good understanding and experience of Steam Boiler plant, Cooling systems, and water disinfection systems and chemistry. With the ability to carry out chemical analysis and interpretation of the results deriving a recommendation and correct course of action. A working knowledge BS2486, HSG274.
- Experience and a full understanding of boiler water chemistry, cooling water chemistry, microbiology associated with water systems.
- Computer literate
- Ability to work as part of a team
- Meet deadlines
- Health and Safety awareness
- Knowledge/experience of working in the industrial water and the industry
- Sales and marketing experience would be preferable but not essential
Benefits you will receive as our Water Treatment Account Manager:
- Competitive salary and salary banding (dependent on experience and qualifications)
- Up to 25 days holiday
- Company sick pay scheme & pension
- Commission Schemes
- Vehicle for private use
- On-going career progression within an expanding business
If you feel you have the skills and knowledge to become our Water Treatment Account Manager, then click 'apply' today. We can't wait to hear from you!