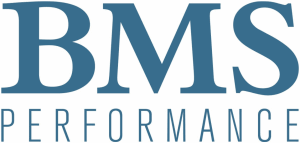 Account Manager - Laboratory equipment and consumables - BMS
Glasgow, Scotland G412PE

THE COMPANY: Exciting times for this continually growing organisation who provide a specialist range of scientific equipment and consumables for use within NHS pathology labs and also private research labs. An exciting opportunity currently exists for a driven, positive scientific or medical sales professional to manage and further develop their business within Scotland.

THE ROLE: As Account Manager, the successful candidate will be managing, developing and winning scientific and commercial relationships in NHS pathology labs and private research labs. Mostly account management with a healthy element of new business too and typical contact level will be lab managers, bench staff, scientists, technicians and purchasing / procurement. Candidates must have field sales experience within the scientific, medical or pharmaceutical or markets. Full product training is provided and career and earning potential is exciting and realistic, especially with the company still growing at a very good rate.

The Package for Account Manager:

Basic: £30,000 to £35,000
Bonus £10,000+ uncapped
Car: BMW 1 Series
Benefits: Healthcare, Pension, laptop, mobile

BMS Performance have spent years building strong working relationships with leading organisations within the healthcare (medical, dental, veterinary and aesthetics) and scientific sectors. We can introduce you to the right companies for your skillset and experience and provide guidance to help you get your next sales role.

By meeting candidates face to face (on video at the moment!) we are in the unique position of understanding exactly what you are looking for in your next step, as well as taking the time to fully get to know you so we are able to represent you accurately to our clients. This results in a higher quality of interviews that are not only relevant to your experience but also character. If we have spoken previously then please get in touch with who you met, or alternatively call Russell White on 01925 645 332.

30,000.00 - 35,000.00 per year
Car, £10k+ OTE, Pension, Bens