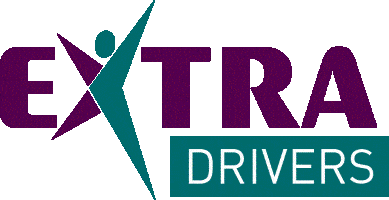 Account Manager/Consultant - Extra Personnel
Tamworth, MID B797BX

ACCOUNT MANAGER/CONSULTANT

Due to growth within the Tamworth/Birmingham area, Extra Drivers is looking to recruit a Account Manager/Consultant to join its team.

Previous recruitment experience is preferable as a Account Manager/Consultant but not essential

As an Account Manager/Consultant the role will involve the following:-

Working to measurable and achievable sales targets
Managing a portfolio of existing clients as well as generating new opportunities within the Tamworth and Birmingham area.
Managing candidates expectations and delivering a high quality service for the provision of Transport & logistics personnel across the Tamworth & Birmingham area.

Although previous recruitment experience is not required a Account Manager/Consultant must be able to demonstrate the following:-

Have an understanding of Drivers hours and WTD.
Proven experience of working to sales targets
Excellent customer service skills
Proven experience in going the 'extra mile' in your current/previous roles.

Extra Drivers is a division within the Award Wining 'Staffing Group' of companies that has seen record growth over the last 12 months in challenging economic climates. In addition, we are an organisation dedicated to supporting and developing our teams to exceed and enhance their careers. If you are looking for a rewarding role that offers challenges and great rewards - then please apply today.

The Remuneration package for a Recruitment Consultant:-

Salary - Depending on experience - £21,000 - £25,000 basic + Commission
40 Hours per week
23 Days holiday + Bank Holidays
Company laptop and mobile phone.
Account management experience preferable but not essential
Extra Personnel Limited acts as an employment agency for permanent recruitment and employment business for the supply of temporary workers.
£21,000.00 - £25,000.00 per year
Commission, Company Laptop & Phone