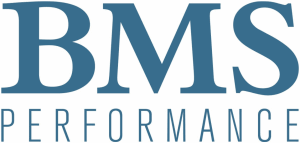 Account Manager - Clinical Supplies & Consumables - BMS
Cardiff, WA
(Reference) 159106
(Job title) Account Manager - Clinical Supplies & Consumables
(Sector) Medical
(Location) South West & South Wales
(Salary) £30,000 to £35,000 basic, £10,000+ uncapped bonus
Rapidly growing independent player within this specialist sector
Varied hospital sales role
Great opportunity for someone to get into the world of Medical Sales!
Attractive and realistic career and earning potential
THE COMPANY: Exciting times for this continually growing organisation who provide a specialist range of equipment, consumables and disposables for clean room environments within both public and private sector end users. A well-deserved internal promotion means that an attractive opportunity currently exists for a driven, positive, credible, new business-focussed and commercially aware scientific or medical sales professional to help spearhead the development of their business within the UK.
CANDIDATES: Must have field sales experience within the medical, pharmaceutical or scientific markets. Full product training is provided and career and earning potential is exciting and realistic, especially with the company still being at a relatively embryonic stage of their development within the UK.
THE ROLE: As Account Manager, the successful candidate will be managing and developing key clinical, scientific and commercial relationships in hospitals, hospital pathology labs and also labs within pharmaceutical manufacturers and CROs across the South West and South Wales. Mostly account management with a healthy element of new business too and typical contact level will be quality control managers, scientists, lab managers and procurement.
The Package:
Basic: £30,000 to £35,000 + Bonus £10,000+ uncapped

Car: BMW 1 Series

Benefits: Healthcare, Pension, laptop, mobile
BMS Performance have spent years building strong working relationships with leading organisations within the healthcare (medical, dental, veterinary and aesthetics) and scientific sectors. We can introduce you to the right companies for your skillset and experience and provide guidance to help you get your next sales role.
30,000.00 - 35,000.00 per year
10K OTE + Car