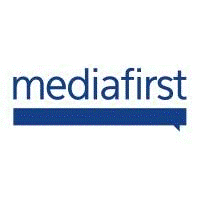 Account Manager / Business Development Executive / Sales - Bluetownonline LTD
Reading, HC RG16NY
Job Title: Media Training Account Manager
Location: Reading, Berkshire
Salary: £27,500 base salary. Realistic OTE of £33,000 rising to circa £40,000 in year two
Job Type: Full-time, 37.5 hours a week


Are you passionate about PR or fascinated by broadcast and print media?
This company is looking for someone with public relations or journalism experience to join their team and help clients give better media interviews and improve their communications skills.
They have been designing and delivering media, communications and leadership training for more than 30 years and need someone to help manage their growing list of big brand clients.
The successful applicant will work closely with new and existing clients to understand the communication challenges they face and to offer solutions through individually tailored training programmes.
They will receive full support in generating new business from qualified leads, warmed up prospects and lapsed customers to establish, take ownership of, and build new accounts.
Key Responsibilities:
Managing existing client training needs and winning new business
Working with the operations team to ensure an excellent client experience
Attending briefing sessions with clients and understanding their requirements
Writing tailored quotes, proposals, and reports
Selecting appropriate trainers for each course and producing detailed pre-course briefings
Managing and reviewing course feedback and liaising with clients to ensure quality of work remains to the highest standards
Key Requirements:
A working knowledge or keen interest in media/PR and leadership training
Account management and/or business development or sales experience
Outstanding communication and customer service skills
Exceptional relationship building skills
A great work ethic
Confidence and self-motivation
A willingness to learn, be successful and contribute to a busy but fun working environment
What they offer in return:
Competitive salary and guaranteed OTE commission for the first 6 months
Uncapped monthly, quarterly and yearly bonuses
Home working options (upon completion of induction)
Generous annual leave allowance
Fast-paced working environment, free parking and central Reading location
High-profile clients
Mobile phone and laptop
Friendly, sociable team
To apply for this role, please click APPLY to submit your CV and a Cover Letter.

Candidates with the experience or relevant job titles of; Sales Executive, Sales Agent, Sales Representative, Sales Rep, Sales, Course Sales, Field Sales, Business Development, Direct Sales, Business Developer, Business Development Executive, Sales Development, Training Sales, Business Development Lead, New Client Sales Lead Generator, Corporate Training Sales, Lead Generation, New Business Sales, New Business Generation, Public Relations, PR will also be considered for this role
£27,500.00 - £27,500.00 per year
Commission