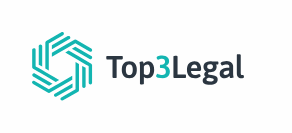 Account Manager – Client Success Management - Top 3 Legal
London, London EC1N 2SW
Client Success Account Manager who is well organised, works to a high level of accuracy and attention to detail and has good experience working with and managing, stakeholders and clients is required for our smart, hardworking and fun team at Top 3 Legal based in Holborn, London.
SALARY: Negotiable 
LOCATION: Holborn, London 
JOB TYPE: Full-Time, Permanent
JOB OVERVIEW
We have a fantastic new job opportunity for a Client Success Account Manager(known within our organisation as a Client Success Manager) who is well organised, works to a high level of accuracy and attention to detail and has good experience working with and managing, stakeholders.
Working as the Client Success Account Manager you will be responsible driving engagement by businesses with Top 3 Legal's products, including Team Sheets and our GC Hub group.
As the Client Success Account Manager, you will be the clients' advocate, understanding their objectives and desired outcomes and will be involved in all aspects of client onboarding, support, account management, and training. The Client Success Account Manager will effectively build and manage client relationships and ensure overall client success and satisfaction.
This is a unique opportunity to work with and be a part of a smart, hard-working, fun team.
ABOUT TOP 3 LEGAL
 
Top 3 Legal is an emerging online platform that assists businesses in managing their relationships with external lawyers and law firms.
Top 3 Legal allows in-house legal departments to access live information from their colleagues and peers from other organisations to help them identify the external counsel that is right for a particular project. In addition, Top 3 legal enables in-house legal teams to use a simple and collaborative interface called a Team Sheet to manage their private network of external lawyers and law firms.
APPLY TODAY
If this job looks like your ideal position, then please send in your CV as soon as possible for our Recruitment Team to review.
DUTIES
Your duties and responsibilities as the Client Success Account Manager include the following:
Responsible for all client interactions and deliverables associated with Team Sheets and membership of our GC Hub group
Serve as p

rimary contact for onboarding of new clients and law firms, providing end-user training and post g

o-live support; provide insights and best practices to clients to ensure full optimi

s

ation and adoption
Proactively manage the client relationship for the en

tire lifecycle - identifying, developing, automating and optimizing processes, tools and methodo

logies to retain clients and maximi

s

e efficiencies;
Identify potential risks and serve as primary point of escalation for client issues; cooperatively work wit

h internal teams and management to expedite resolution of issues and activities, while deliver

ing timely communication to clients on progress and next steps, through satisfactory resolution
Maintain positive working relationships with internal and externa

l clients by providing superior client service
Collaborate with other internal department

s e.g. product development, technology, marketing, support, training and external partners, on new releases impacting the client and operational readiness; including

providing input on potential enhancements and identifying current pain points
Maintain

accurate client records in HubSpot, and regularly provide client status updates, highlighting client advocates and those at risk
CANDIDATE REQUIREMENTS
P

revious

Acco

unt Management / Client Success experience with a SaaS product
Experience working with, and managing, stakeh

olders and clients
Excellent communication, decision-making, and problem-solving skills, with a focus on communicating and interacting professiona

lly with senior leaders in companies and all levels of the company
Well organized with a high level of acc

uracy and attention to detail
Flexible approach and an ability to operate effectively and under pressure
Driven, self-motivated and enthusiastic, w

ith a 'can-do' attitude
Proficiency with CRM Software (specifically HubSpot), working knowledge of Micr

osoft Office products
NO AGENCIES PLEASE
HOW TO APPLY
To be considered for this job vacancy, please submit your CV to our Recruitment Team who will review your details. CV's of Job Applicants meeting this requirement will be submitted to our Client for consideration. By submitting your job application to us you are hereby giving us your express consent to submit your details to our Client for this purpose.
JOB REF:AWDO-P5786
This job is being advertised by AWD online on behalf of Top 3 Legal