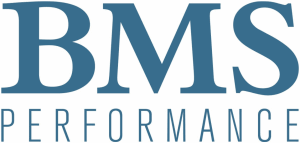 Account Executive - Travel and Expense - BMS
London, London

*SaaS / Travel Management/ TMC/ Scale-up/ over $200m in funding/ New Business*

This organisation are disrupting an already disruptive marketplace with their technology suite built for reducing hassle (time and spend) and on business travel. Working with some well-known brands already, this business is established as a leader in this space, and are now looking for a senior new business sales executive to elevate the business to their second wave of enterprise customer acquisitions. Apply here for more info

JOB TITLE: Senior Account Executive

LOCATION: London

PACKAGE: up to £80k base, x2 OTE, plus great benefits



COMPANY INFORMATION



Innovative SaaS scale-up business

Travel management software platform

Over 300 employees globally with a small but rapidly growing London team

Founded earlier this decade and already a market leader in their space



KEY EXPERIENCE REQUIRED



New business hunter

Either from a corporate travel management company - or have sold enterprise software solutions to CFO's.

A track record in managing and achieving sales quotas of up to £1milliom

Willingness to work in a scaling business who are still defining some of their processes.

Strong understanding travel & expense management is preferred



ROLE INFORMATION



You will be going after new logo business - managing the full sales cycle from sourcing leads to closing.

Access to Central London office on a daily basis as you will be managing support from lead generation, marketing and customer success teams.

Holding in depth ROI conversations around reducing travel & expense budget. Multiple stakeholders, mainly in the office of finance but can also be HR and sales.

Customer are enterprise organisations/ corporates with large budgets for travel & expense

Founded by inspirational leaders, this company manages the end-to-end business travel process by providing a holistic platform to manage all aspects of a business trip. Choose accommodation, transport, through to booking and fulfilment, all in one place.

With a strong brand, customer base, and marketing team, this role is perfect for a sales person who is switched-on, but not afraid to get their hands dirty in a newly developed and rapidly expanding team.


£80,000.00 - £80,000.00 per year
Company Package