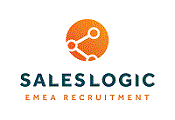 Account Executive. Project Management SaaS. £80-110K+Double OTE - Saleslogic
London, London
*Experience MUST be in SaaS sales*

We are currently working with a well-funded company that provide a Project/Work Management solution sold into large Enterprise clients all over the world. Their intelligent SaaS platform has made them an industry leader, winning awards from the likes of Gartner, SIIA & PC MAG. Boasting an exciting and fun place to work, with a strong focus on company culture, my client are looking to grow their team with top-tier talent.

The role of Account Executive will see you hunting for new business through a variety of channels, building and maintaining your own pipeline. You'll be selling into large Enterprise clients and utilising your sales creativity to spread the reach of the product, converting leads into recurring revenue. You'll play a critical role in the growth of the business and will work alongside a driven and hardworking team in order to do so.

Key Requirements:
*5+ years' experience in B2B sales for a complex SaaS product.
*Significant experience selling to large Enterprise clients is essential.
*New business hunter mentality with a consultative approach.
*Proof of performing consistently against performance targets.

This is an unmissable opportunity for an individual looking to build on their experience with a well-known industry leader. If you think you match the criteria above, click APPLY now or email Ricky Punia at

rp@saleslogic.co.uk

with your CV to apply directly. Alternatively, reach out to Ricky Punia on LinkedIn.

Interviews for this role close in mid-December so please apply ASAP.

Sales Director. Senior Account Executive. Enterprise Sales. Business Development Manager. New Business. SaaS Sales. Workforce Management. HR SaaS. Internal Communications. Workforce Communication.
£80,000.00 - £110,000.00 per year
Double OTE