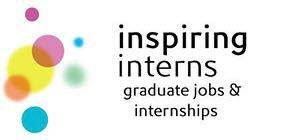 Account Executive - Finnish Speaker - Inspiring Interns & Graduates
London, London
One of the biggest retail food companies in th UK.
Account Executive – Finnish clients
Reporting to Account Directors
Our client is a busy packaging and branding design studio based in the heart of Covent Garden and they are looking for a bright Account Executive to join our team.

You will be supporting the Client Services team. This is a brilliant opportunity to learn everything about the design process, from strategy to delivery, to develop branding and commercial knowledge and to work on some great iconic Finnish brands.
 
Purpose of Role
Learn how to manage design projects and provide good client service. This is done by working across multiple projects and all phases, supporting the AD on various activities.


Main Clients
FMCG food and drinks - Finland
Main Job Responsibilities
Client relationship


Support AD on large accounts building on knowledge of client business so can react appropriately.           
Runs small accounts/ projects, overseen by AD
Read the media for topics/brands ascribed to them and shares with team
Team support


Support account team by constantly striving to help out, relieve them of administrative tasks, and gradually learning to anticipate more and more what may be required next.
Commerciality


Proactively seek best deals for all bought-ins, travel and other workstream/team related expenses
Support AD on creating budget spreadsheets 
Financial Management


Support on entry of financial information in Paprika (including creating job numbers, estimates, POs etc)
Update financial trackers / budget summaries  / forecasting
Learn to create estimates
Chase designers on timesheets
Project Management


Participate in scheduling meetings learning to accurately and efficiently resource for work
Prepare status reports, timing plans and project trackers
Collate all technical information such as cutter guides, ingredients list…
Organise photo shoots and liaise with photographer and client
Set up and organise meetings
Strategic workshop preparation
Participate in briefing designers and design reviews
Translate and copy check pack copy and guidelines copy where necessary
Attend meetings and calls where a translator is required, for example research groups, research debriefing and production calls
Communication skills
A sound level of written & spoken communication skills are required, together with good spelling, grammar and attention to detail


Briefs and proposals
Support on preparation of material for briefs and proposals.
Helps gather together material for briefing
Start to write briefs for smaller workstreams.  
Start to write project workplan for smaller design and production workstreams.
Be a sounding board for all things Finnish and sense checking designs for adherence to culture and style
Business Development


Help gather together materials for pitches and business development presentation
Skills and Competencies
Native-level Finnish speaker
Understanding of Finnish culture and FMCG brands
Excellent communication skills
Organised, well prepared and ability to keep calm under pressure
A positive thinker with a responsive, 'can do' and optimistic attitude
Numerate, attention to detail
Committed, enthusiastic, passionate
starting at £20.00 per year