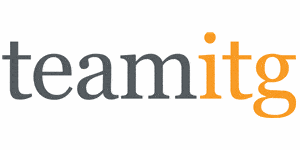 Account Director - Smart Recruit Online
Birmingham, MID B46UD

Where does this role fit in?

Operating at the forefront of our Account Management function, you will have the opportunity to get involved with our exciting range of existing client accounts as well as being integral in driving new business for us and increasing success in our fledgeling accounts.

You will be an experienced, ambitious, and hardworking Digital Account Director, who'll thrive in a fast-moving and ever-changing environment. You'll be someone who wants to build a career and can see the bigger picture, with a desire to make a success of all of our new business ventures as our brand becomes bigger and better.

Joining us as Account Director, no one day will be the same...

You will be responsible for the following project/practice related competencies:

Account /Practice Management

Leads and directly manages large engagements.
Oversees Account Managers and Managers working on client engagements within practice.
Reviews high-level deliverables across practice.
Develops and implements strategic objectives that are aligned with the account's strategic initiatives.
Project Accounting & Financial Management
Consolidates and analyses profitability, revenue, margins, bill rates and utilisation across practice.
Helps create pipeline forecasts and broad-based financial picture for practice.
Ensures practice meets or exceeds budgeted financial objectives, including revenue and margin.
Helps to accurately forecasts revenue, profitability, margins, bill rates and utilisation across practice.
Business Development
Works with BUD to identify and proactively chase new opportunities.
Provides leadership and guidance in all aspects of the sales cycle.
Takes a lead role in monitoring the identification and development of strategic accounts.
Grows long-term relationships with clients and capitalises on equity and partnership opportunities.
Communication
Ensures BUD is well informed, at all times, of changes and newsworthy events within our client.
Handles difficult personnel situations directly, using appropriate discretion, HR advice, and respect.
Technical Understanding
Evaluates and redesigns practice offerings.
Understands the implications of different technical choices and is able to advise on the best solution.

Keywords: Account Director | Account Management | Accounts | New Business | Digital

Essential Skills

Previous experience working in senior-level Account Management role with responsibility for Developing and Expanding accounts.
Track record in successfully driving new business and maximising revenue streams.
Ability to manage large engagements at a strategic level.
Effective in evaluating client needs and identifying effective solutions and strategies to be utilised to increase customer satisfaction and deepen client relationships.
Able to work effectively with other business units to ensure successful delivery of work for the customer.

We are passionate about everything digital, and we are looking for someone like-minded!

Some of our benefits...

25 days' holiday + bank holidays- we understand the importance of a healthy work/life balance.
So many savings - through our online community platform, you can access dozens of daily deals, from money off top brands to discounts on days out.
Employee Assistance Programme- our people are at the heart of everything we do, so if you're happy, we're happy.
Raising money for charity- we're all about giving back… and having lots of fun in the process!
Referral scheme- know the perfect person to join the team? You could bag £1,000 for putting a good word in.

About Company

We are Team ITG.

We make collaboration happen. We simplify the complicated. We automate the tedious. We create the beautiful.

Over the last decade we've grown a lot - new people, new technology and lots of brilliant new clients. We're a tech-led marketing business on a mission. A mission to liberate marketers. How? With a blend of our cutting-edge tech-stack, our dedicated team of over 1,000 marketers, fanatical customer service and a passion to help everyone be their creative best...

Hello tomorrow.