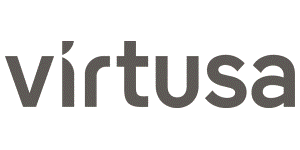 ACBS BA at Bristol/London - Virtusa
London, London
Role: ACBS BA
Location: London/Bristol



Responsibilities & Deliverables:

We are looking for people who can identify, articulate, and influence the shape of business outcomes through platform solutions across the business and technology landscape and across the lifecycle from concept, through realization into production and back again. You will be able to balance the books between technology purism, best-practice, and solution-fit.

We are looking for people who want to work in cross-functional teams, and want to help others learn how to build them, and why they're valuable; people with a grasp of a variety of technologies, languages, and methodologies, along with their pros and cons.

Must Have:
Sound Understanding of ACBS v8 and LANSA
Previous FIS – ACBS product design, development and QA experience
Sound understanding of Loan life cycle – Bilateral and simple and complex Syndication;
Good level of written and oral communication
Nice to have:
Knowledge of Agile delivery
Working knowledge of Java
Migration project experience
Knowledge of ACBS Weblink and DCIS
About Virtusa
Teamwork, quality of life, professional and personal development: values that Virtusa is proud to embody. When you join us, you join a team of 21,000 people globally that cares about your growth — one that seeks to provide you with exciting projects, opportunities and work with state of the art technologies throughout your career with us.
Great minds, great potential: it all comes together at Virtusa. We value collaboration and the team environment of our company, and seek to provide great minds with a dynamic place to nurture new ideas and foster excellence.
Virtusa was founded on principles of equal opportunity for all, and so does not discriminate on the basis of race, religion, color, sex, gender identity, sexual orientation, age, non-disqualifying physical or mental disability, national origin, veteran status or any other basis covered by appropriate law. All employment is decided on the basis of qualifications, merit, and business need.