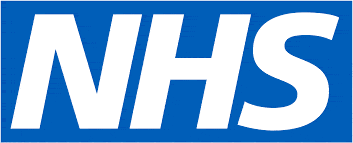 Academic Clinical Fellowship Respiratory Medicine ST3 - Themed post - National Health Service
Yorkshire and the Humber, Yorkshire S47UQ
Job Reference: C022-A-20-3344
Employer:

Location:

Yorkshire and the Humber

Salary:

£38694 - £49036 (basic)
---
Respiratory Medicine (ACF) ST3 Recruitment
The University of Sheffield, in partnership with Health Education Yorkshire and the Humber and the Sheffield Teaching Hospitals NHS Trust, has developed an exciting pathway of academic clinical training opportunities.
Applications are now invited for an Academic Clinical Fellowship in Respiratory Medicine (ACF) ST3 level in Sheffield from August 2021.
The following posts are available:
One post in either Endocrinology & Diabetes, Renal Medicine or Respiratory Medicine – Theme Therapeutics
Please read through all the relevant information available on the HEEYH Respiratory Medicine ACF Webpage and associated links before beginning your application (link available through Oriel).
Applications open at 10am on the 1st October 2020 and the closing date is 4pm on the 4th November 2020. You will not be able to submit your application after this time. Please ensure that you have completed all the relevant sections of the application forms as missing information will deem your application incomplete and it will not be considered.
Academic Clinical Fellowships (ACFs) are 3 year fixed-term national training posts. They attract an NTN(A) and trainees undertake 75 % clinical and 25% academic training over the term of the post. They are employed by the NHS Trust and have an honorary contract with the University at whose Medical School their academic research is supported.
ACF trainees also undertake a Research Training Programme provided by the University for which funding is provided by NIHR. They also are eligible for a £1,000 bursary per year to support research training activity (e.g to attend academic conferences).
ACF trainees would also normally complete and submit an external funding application for a research fellowship to enable them to complete a higher degree (PhD or research MD) following the completion of their ACF fixed-term post, which would be completed as Out-of-Programme-Research (OOPR).
All Academic Clinical Fellowships are run-through posts, regardless of specialty. A trainee entering ACF at ST1 in a specialty with a Core Training period would therefore be guaranteed continued training to CCT in the eventual specialty, as long as they progress satisfactorily through their training.
We advise all applicants to read through all the relevant information available on the HEEYH Respiratory Medicine ACF Webpage and associated links before beginning your application through Oriel.
Including
The Job Description
The Person Specification
The Timeline
Interview Structure and location
The qualifications and professional registration requirements plus other eligibility criteria can be found in the person specification. The person specification for this specialty is available from the Job Description or the Specialty Training website.
Please upload all required evidence of competences to your online application form when completing the application form online. For those experiencing difficulties when uploading evidence, please ensure you email the evidence to the following email address by the application deadline:academicrec.yh@hee.nhs.uk with "your name" and "competencies" in the title of the email.
Eligibility requirements pertaining to UK Visas and Immigration are available on the Specialty Training Websitein the 2020 Applicant Handbook.
With effect from 6 October 2019, all medical practitioners are on the Shortage Occupation List. This means that with the exception of all applicants to Public Health, all specialty recruitment applicants will be exempt from the RLMT; there will be no restriction on their appointment.
Please note: All applicants who do not already hold a National Training Number (NTN) or Deanery Reference Number (DRN) in the GMC specialty to which they are applying for will be required to undertake the national clinical recruitment process and attend an assessment/interview for that GMC specialty as appropriate.
The Postgraduate Dean confirms that this placement and / or programme has the required educational and Dean's approval.
Applications are equally open to those who may, either from the outset or subsequently, wish to train less than full time or job share.
Please note that there is a strict application policy that applications cannot be accepted after the deadline.
Pay scales
All trainees should be paid monthly at the rates set out in the national terms and conditions of service for hospital medical and dental staff and doctors in public health medicine and the community health service (England and Wales), "the TCS", as amended from time to time. The pay scales are reviewed annually. Part-time posts will be paid pro-rata.
Current rates of pay for junior doctors may be viewed on theNHS Employers website
Enquiries
Further information regarding HEEYH ACF vacancies is available from the HEEYH Recruitment webpages
For any queries that cannot be answered by the methods above please contact;academicrec.yh@hee.nhs.uk with "your name" and the "Question area" in the title of the email.
For further national information please visit theSpecialty Training Website
38,694.00 - 49,036.00 per year